Roger Federer worked hard in the last singles match to beat USA's Tennys Sandgren. Federer finally survived from defeat and beat Tennys Sandgren with 6-3 2-6 2-6 7-6 6-3. The fans heart rate has doubled for this thrilling match. Federer won the first set so easily with 6-3, but Tennys Sandgren put pressure on Federer by winning the next two sets with 6-2 and 6-2. Everything was considered a success for Sandgren as he took a 5-4 lead in the fourth set. But At the crucial moment he made three mistakes, finally Federer recovered and won the game with 6-3 2-6 2-6 7-6 6-3 and entered the Semis.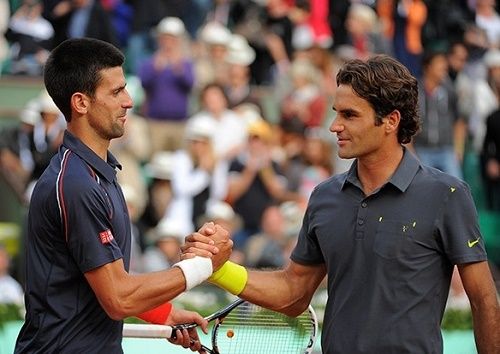 In another match of men's singles quarters, Serbia's Novak Djokovic defeated Canadian player Milos Raonic 6-4, 6-3, 7-6 (7-1) and reached the semi finals. And in Women's singles, world No.1 Ashleigh Barty also entered the Semi finals by defeating Czech player petra kvitova.
In the semi final match Roger Federer will meet Novak Djokovic on Thursday, 30 th January, 2020. When it comes to Head to Head results of Roger Federer and Novak Djokovic, Federer won 23 matches and Djokovic won 26. Djokovic leads the head to head record and Djokovic won the last match over Federer in the last year Wimbledon.