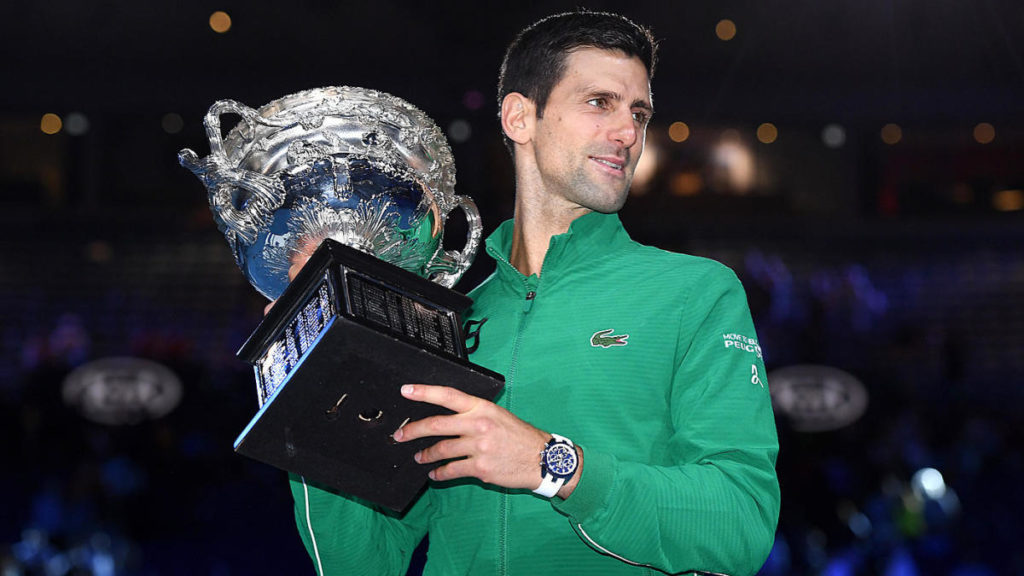 Novak Djokovic clinched the Australian Open men's singles title with his impressive performance. In the final he beats Austria player Dominic Thiem and won Australian Open Mens Singles Title. In the men's singles finals on Sunday, World No. 2 Djokovic won with 6-4, 4-6, 2-6, 6-3, 6-4 against World No. 5 Dominic Thiem (Austria).
Djokovic had a fantastic performance in the final match. After recovering from the loss of two sets in the match, which lasted for nearly four hours, Djokovic won the match and Australian Open Mens Singles Championship with his unique style.

Serbian Novak Djokovic wins the first Australian Open Grand Slam this year This is the 8th Australian Open 17th Grand Slam in Djokovic's career. He is the third player to won more Grand Slam singles trophies after Roger Federer (20) and Rafael Nadal (19) and also he became the third player to win a Grand Slam more times ( 8 times ) after Rafael Nadal (Spain 12), Roger Federer (Switzerland 8).

In Sundays final match Novak Djokovic showed his wonderful performance. Djokovic took advantage of the five break points in this match, hitting 9 aces and 46 winners. On the other hand, Thiem paid off with 57 unwanted errors and 5 double faults. After winning the match and at the time of Trophy presentation Novak Djokovic told the crowd at Rod Laver Arena "Definitely my favorite court, my favorite stadium in the world".