Former Pakistan Cricket skipper Shahid Afridi tests positive for Covid-19. Cricket world was alerted when heard the news that Pakistan former skipper Afridi tests positive for Covid-19. Shahid Afridi in a tweet revealed that he has tested positive for Covid-19. He wrote on twitter that he had been feeling unwell since Thursday and unfortunately the Covid-19 test results came positive. He asked his fans and well wishers to pray for him.
" I've been feeling unwell since Thursday; my body had been aching badly. I've been tested and unfortunately I'm covid positive. Need prayers for a speedy recovery, InshaAllah" Afridi tweeted on Saturday.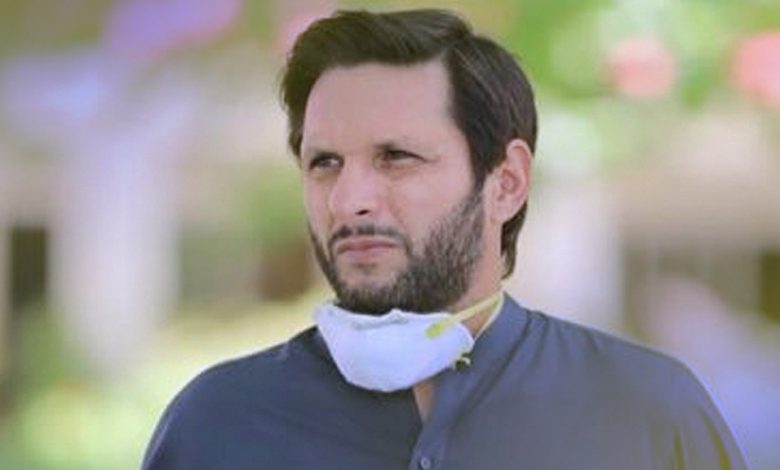 Shahid Afridi has been doing charity work during the lockdown period via  'Shahid Afridi Foundation' and he  recently provided food and necessities to the poor who were affected by the lockdown in Pakistan and also visited the POK(Pak Occupied Kashmir).  But, since Thursday he has not feeling well and when Covid-19 tests were conducted, the results shows positive.
With this news, the Pakistan Cricket Board(PCB) also alerted because it is planning to conduct a camp in Lahore to select the team for England tour. But, PCB is also rethinking about the camp because the former cricketer has been infected with Covid-19. The Pakistan Cricketers and him former team mates are wishing him a speedy recovery. "Get well soon. Praying for your swift recovery!" PCB tweeted.
Shahid Afridi retired from international cricket in 2017 who represented for Pakistan in 27 Tests, 398 ODIs and 99 Twenty20 Internationals (T20Is).