The Handmaid's Tale series is currently filming their fourth and most highly anticipated season yet after its incredibly successful previous three seasons. Hulu's dystopian drama has won a total of 15 Emmy awards so far for its outstanding production, outstanding casting, outstanding drama series and more. Additionally, in 2019 The Guardian ranked it #25 on the list of the 100 best TV shows of the 21st century. Critics had great things to say about the first and second seasons on Rotten Tomatoes as well. The season one consensus read:
Haunting and vivid, The Handmaid's Tale is an endlessly engrossing adaptation of Margaret Atwood's dystopian novel that's anchored by a terrific central performance from Elisabeth Moss.
Followed by an 8.72 out of 10 rating. Season two's consensus read:
Beautifully shot but dishearteningly relevant, The Handmaid's Tale centers its sophomore season tightly around its compelling cast of characters, making room for broader social commentary through more intimate lenses.
Followed by an 8.33 out of 10 rating. Critics seem to have been disappointed with the outcome of season 3, rating it just 6.92 out of 10. Will the production team recover in Handmaid's Tale season 4? Let's review all of the latest details.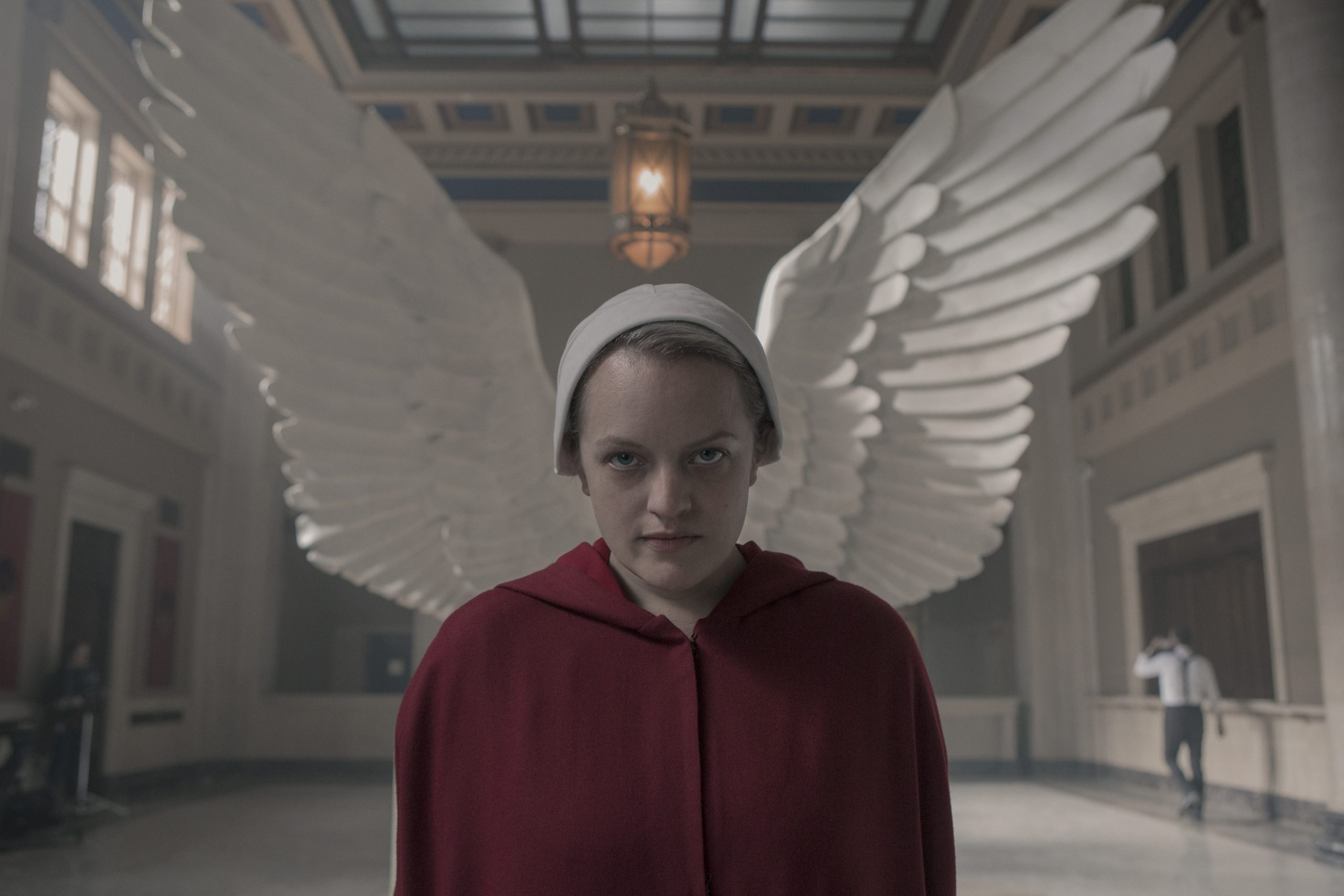 Handmaid's Tale Season 4: Release Date & Production Status
The Handmaid's Tale was renewed for season 4 in July of 2019. Production began in March of 2020 but was quickly halted after three weeks when the coronavirus pandemic began. Filming resumed in Toronto in September of 2020. An update was giving from creator Bruce Miller per Hollywood Reporter:
"We're still shooting, kind of in the middle of the season," says Miller. "We planned out the whole season, started filming, and then had to stop … everything from locations, to number of people in scenes, to traveling actors, all that stuff had a huge impact on our story, just because it has to, and honestly, we're in a situation where we have to make do with what we can get our hands on. In the end, it was surmountable, and I think we're making an excellent show, and I'm really proud of what we're doing, but it was hard, and it continues to be hard."
There is not an official release date currently, besides Hulu's promise of a premiere in 2021. Production is slated to wrap by March of 2021 and fans are hoping to see Handmaid's Tale season 4 release by June of this year.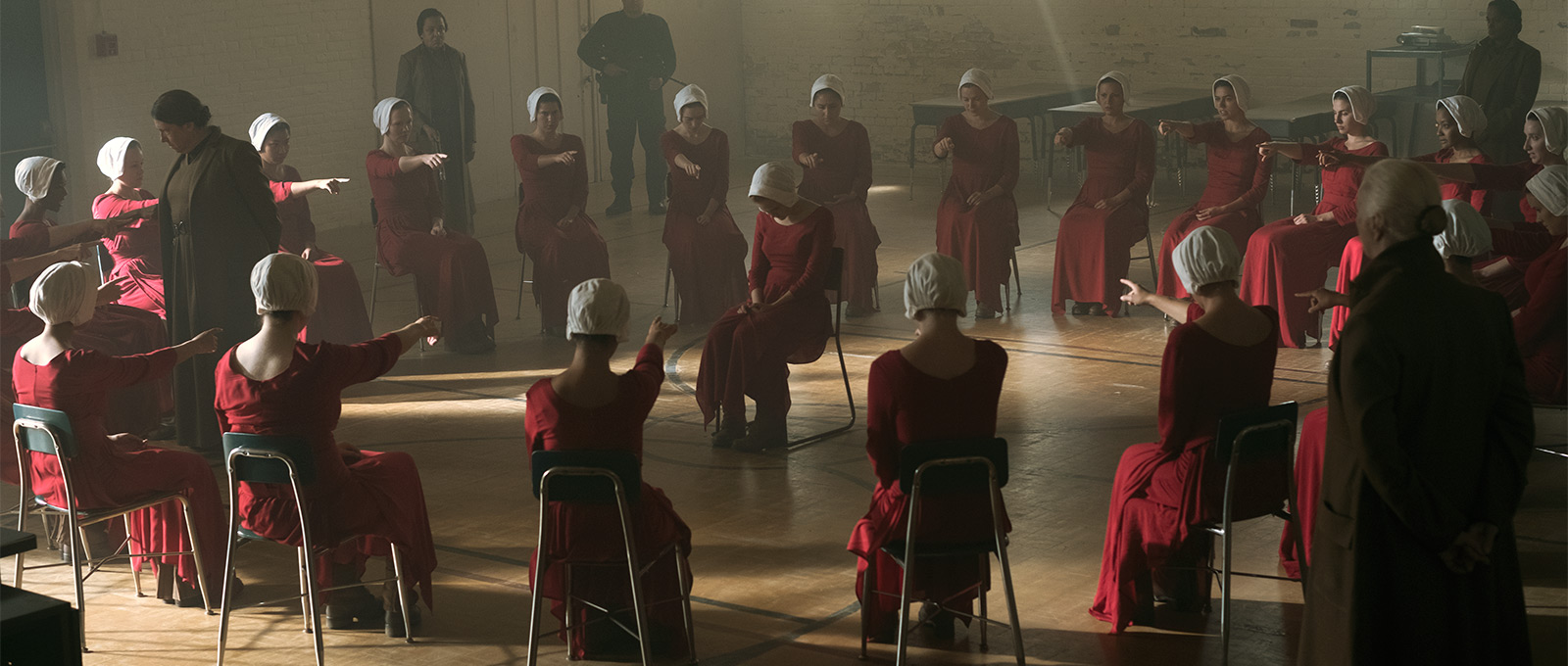 Handmaid's Tale Season 4: Teasers, Trailers And Spoilers
On June 24th, 2020, Hulu released a teaser to their Youtube channel with a compilation of clips from season three.
Season four will be made up of 10 episodes, which will pick up where season three left off. The story will follow June as she (hopefully) recovers from the gunshot wound inflicted during her escape mission at the end of the third season. We'll also learn more about what consequences Commander Waterford and his wife Serena must face for their role in Gilead. There will also be major repercussions for June's role in rescuing 86 children from Gilead, sending them to refuge in Canada.
As with the previous seasons, we can look forward to seeing our favorite characters & their actors return in season 4, including:
Elisabeth Moss as June Osborne
Joseph Fiennes as Commander Fred Waterford
Yvonne Strahovski as Serena Joy Waterford
Alexis Bledel as Dr. Emily Malek
Madeline Brewer as Janine Lindo
Ann Dowd as Aunt Lydia
O. T. Fagbenle as Luke Bankole
Max Minghella as Commander Nick Blaine
Samira Wiley as Moira Strand
Amanda Brugel as Rita
Bradley Whitford as Commander Joseph Lawrence
And many of the other recurring characters as well. So far, one new character has been confirmed as well for the role of Mrs. Keyes, "a sharply intelligent, teenaged wife of a much older Commander who rules her farm and household with confidence." Mrs. Keyes will be played by Mckenna Grac.
---
Stay in tune with Spring Tribune for the latest updates on Handmaid's Tale season 4 on Hulu.