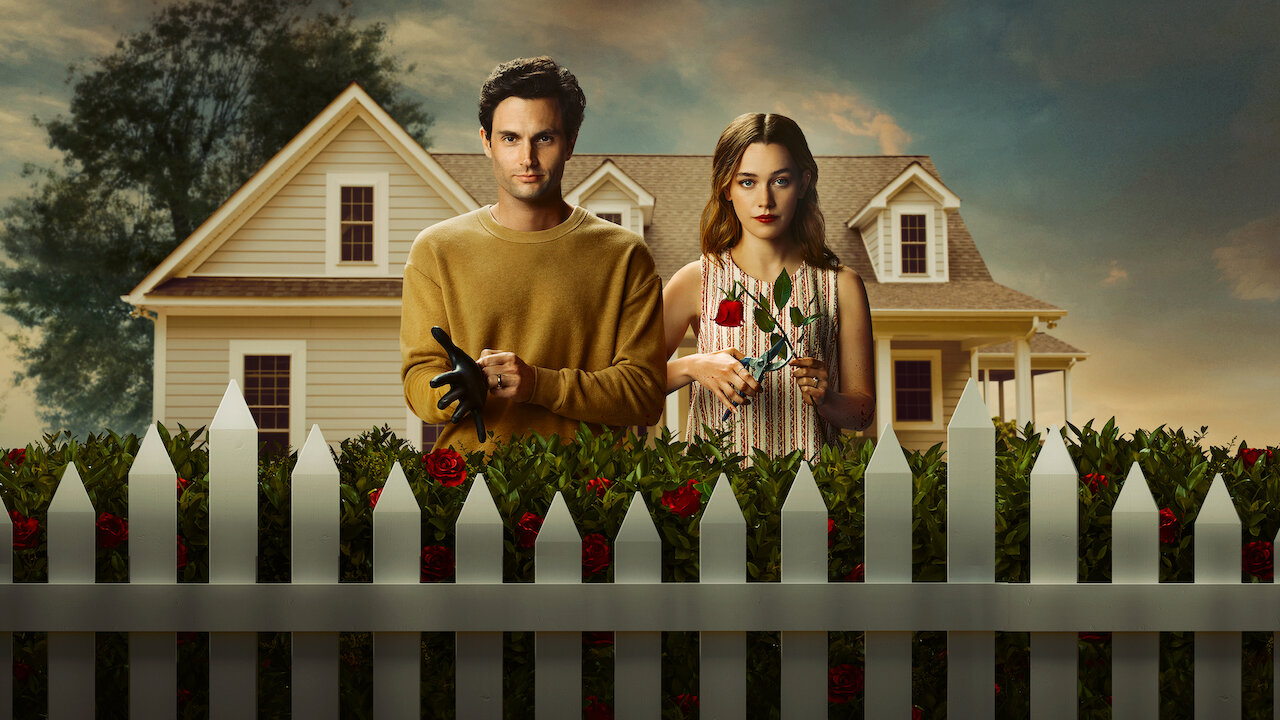 You, a psychological thriller drama series on Netflix, is one of the most popular shows on the platform. And when the highly acclaimed show's fourth season was finally greenlit by Netflix, fans were ecstatic. We now have confirmation that development of You Season 4 has started, bringing us one step closer to its release.
Let's review all of the details released thus far about the upcoming fourth season.
You Season 4: Release Date
You season four has yet to be given an official release date. Season three premiered in October 2021, and development on season four has just recently begun, according to Netflix's social media profiles. While we can't guarantee that the fourth season will be available to watch later this year, it's quite probable that it will be released before 2023.
The third season was completed in April 2021, and it was released in October 2021. Assuming Season 4 follows a similar timeline, we may be looking at a December 2022 release date if production wraps in July.
You Season 4: Cast
On April 1, 2022, Netflix announced 14 new members will join the recurring cast for You season 4 to star alongside Joe Goldberg (Penn Badgley), including:
Edward is played by Brad Alexander, a university student whose father controls a prominent news organization. Edward is well-liked and is used to being the brightest kid in the class. He has a savage rivalry with Nadia, a fellow student.
Niccy Lin portrays Sophie, a businesswoman disguised as a pampered jetsetter. On social media, she may seem to be lounging in a bikini, yet her whole page is comprised of well negotiated high-end endorsement agreements. Sophie is a careful defender of her shy artist brother, Simon, underneath her colorful façade.
Aidan Cheng portrays Simon, a difficult person to please who despises small conversation and strangers. Simon, the Oxford-educated son of a Chinese technology mogul, proved the world wrong when he showed himself an artist deserving of praise despite his affluence and sheltered upbringing.
Malcolm is played by Stephen Hagan. Malcolm is a privileged literature professor who enjoys all of the job's social trappings without having to work particularly hard. If you reject Malcolm, a drug-addicted party animal, his warmth might devolve into bullying. He's dating Kate, a clever and accomplished woman, which says much about his own intellect and maturity. However, he notices a couple others on the side, canceling out the additional points.
Roald is played by Ben Wiggins, and he comes from an ancient aristocratic family whose name can be seen on many famous buildings around Europe. Roald is beautiful, sophisticated, and well-mannered, yet he has a cold calculation about him, not to mention tales of a secret dark side.
Gemma is played by Eve Austin. Gemma has never given a second thought to life beyond the next VIP event, fashion show, or date since she is a part of an affluent network of friends who met at Oxford. She's a good buddy to hang out with, but her rich upbringing has turned her tone-deaf and lacking in empathy for people who have less.
Blessing is Ozioma Whenu, a Nigerian princess with many post-graduate degrees. Blessing is a bitcoin investor. Her fearless risk-taking in life and business has paid off time and time again. Wry, fun-loving, and unabashedly cliquish with her university buddies. What's the key to her success? She thinks we're all part of a simulation and that only idiots would refuse to do anything they desire.
Connie, played by Dario Coates, was a friend of Kate and Phoebe's at Oxford. He's upper-crust, sophisticated, and a soft-spoken athlete. Loud, potty mouthed, and addicted to horse racing, drinking, and drugs. It's reasonable to presume that Connie has never had to deal with a terrible situation.
Vic, Adam's personal driver/dealer/security, is played by Sean Pertwee, who is proud and superbly dressed. Vic is devoted to Adam and his buddies, and he keeps many of their secrets. To safeguard them, he's not hesitant to get his hands filthy—the task always comes first. Outsiders are greeted with politeness but apprehension.
Dawn is played by Alison Pargeter, who is unremarkable in a throng, which aids her function as a paparazzi photographer. Dawn, on the other hand, may be an issue if you're trying to avoid being photographed.
Elliot is played by Adam James. Elliot has resided in California for decades, yet his business compels him to travel around Europe. He is world-weary, calm, grounded, and immune to drama. Elliot's boss is strong, and no matter how difficult the mission, Elliot always delivers.
You Season 4: Plot
Sera Gamble, You's showrunner, has hinted at what fans may anticipate from the new episodes, noting that there is still a lot to learn about Joe's baggage.
"I feel like season three is a season of a huge amount of just loss and tragedy for him, and we leave him having lost or felt like he had to let go of everything he cared about really. So the story from here, if we get to tell it, is about how he gets any of that back or how he finds something else, because if the Joe you met in the first scene of the pilot, where the bell rings in the book shop, and then the girl in the jeans walks in, if he had one hole he wanted to fill in his heart, now he has like 17. So we've been with him longer, so we know more about his baggage, right? So I think there's a lot of that to explore."
There have yet to be many details released thus far about what the fourth season will entail, but You has followed serial murderer Joe Goldberg as he attempts to control his murderous obsessive tendencies during the previous three seasons. As a hopeless romantic, he has had a poor track record so far. Joe was just beginning a new life when we last saw him. Joe ended up in Paris after murdering his similarly psychotic wife, Love, and setting fire to his home as Taylor Swift's song "Exile" played ominously in the background.
Based on the finale, we may presume that this is the first season set outside of the United States. It'll be fascinating to witness Joe go through a kind of adversity, but knowing that this serial murderer never learns, he'll most likely adapt and find someone new to obsess over. Many fans have been jokingly requesting a crossover with another Netflix comedy, Emily in Paris, as the story stopped off in Paris. That would be a strange sight to watch, since both performances have two very distinct tones.
In all seriousness, though, the authors have a tremendous challenge in trying to outdo themselves. Joe and Love's poisonous relationship has been some of the most hilarious TV in recent memory during the past two seasons. One of the most surprising surprises in recent television is the Love twist, which occurred at the conclusion of Season 2. Now that Love is no longer alive, the series looks to be heading in a new direction.
You Season 4: Production Status
The authors stated they were back in business on November 10th, 2021 after having returned to their offices. Filming for the new series was expected to begin in mid-March 2022 and last through July 2022. Sera Gamble and Leo Richardson's initial draft of episode 1 was released on the YouWriters account on February 17th. While the episode title is obscured, some assume that episode 1 is titled, "Joe Goes to Italy." Filming for the fourth season of You began on March 22nd, 2022, a bit later than intended. Filming is currently taking place in London.
Stay in tune with Spring Tribune for more Entertainment news.