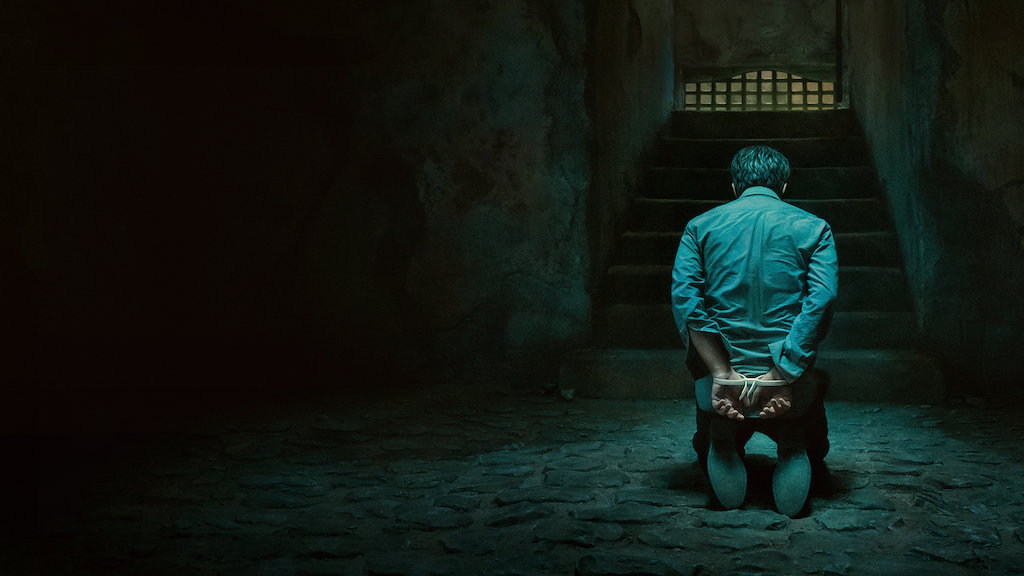 Ozark, the award-winning Netflix series is returning very soon with an official premiere date confirmed by the streaming platform. After three successful seasons, the fourth season will sadly be the series' last. Ozark season 4 will follow a slightly different format than its previous seasons, airing a total of 14 episodes that will be broken up into two parts consisting of 7 episodes each.
Creators Bill Dubuque and Mark Williams have continued their creative & production work on the series alongside co-producers Jason Bateman and Chris Mundy. Let's see what is in store for viewers in the upcoming fourth and final season.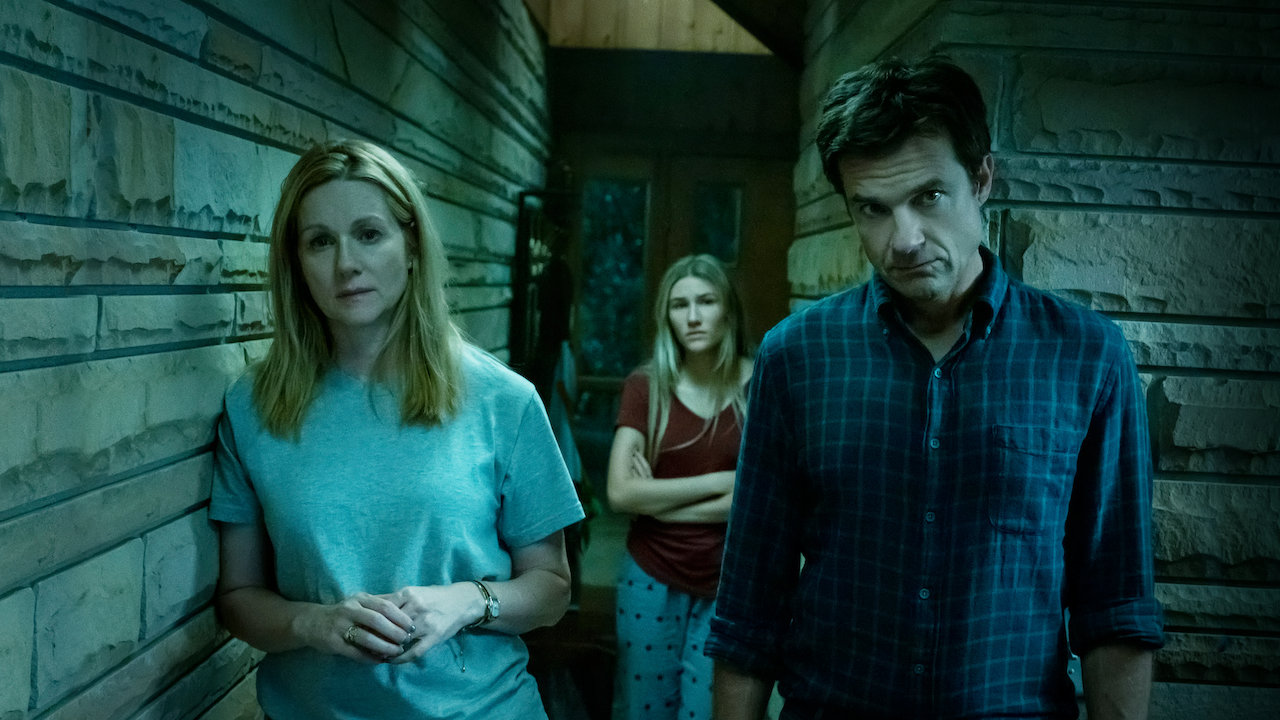 Ozark Season 4: Release Date
In June of 2020, the show was officially renewed by Netflix for a fourth and final season. At the end of the season 4 Date Announcement trailer, a release date for Ozark season 4 was confirmed to premiere on January 21, 2022 at 3pm ET on Netflix for part 1 of the season. So far, three episode titles have been released including, "The Beginning of the End", "Let the Great World Spin", and "City on the Make" from the returning writers Chris Mundy, Laura Deeley, and Martin Zimmerman.
Ozark season 4 part 2 has yet to have a confirmed premiere date, but its possible Netflix could roll it out later in 2022.
Ozark Season 4: Cast
Ozark's award-winning cast will be returning to reprise their roles and close out the series. Viewers will see the beloved Jason Bateman returning as Martin Byrde following his 2021 Screen Actors Guild Award for Outstanding Performance by a Male Actor in a Drama Series. Laura Linney will be reprising her role as Wendy Byrde, Sofia Hublitz as Charlotte Byrde and Skyler Gaertnar as Jonah Byrde to round out the Byrde family cast.
Several supporting cast members have also been confirmed to be returning for the fourth season. FBI Forensic Accountant Maya Miller will be portrayed by Jessica Frances Dukes and Felix Solis as Omar Navarro. Damian Young has also been promoted to the main cast for the fourth season along with Alfonso Herrera who will portray Jim Rattelsdorf and Javi Elizonndro, respectively.
There will be some new faces in the upcoming season as well. Javi Elizonndro, a Navarro cartel member, will be played by Alfonso Herrera. Additionally, Adam Rothenberg has stepped in to play Mel Sattem, a tenacious private investigator. Navarro's priest will be played by Bruno Bichir and Sheriff Leigh Guerrero will be played by CC Castillo.
Clare Shaw, the CEO of a major biopharmaceutical corporation, will be played by Katrina Lenk, who has joined the cast for the show's fourth season. Bruce Davison (Randall Schafer), Eric Ladin (Kerry), Veronica Falcón (Camila), and Ali Stroker (Charles-Ann) have all been cast as well.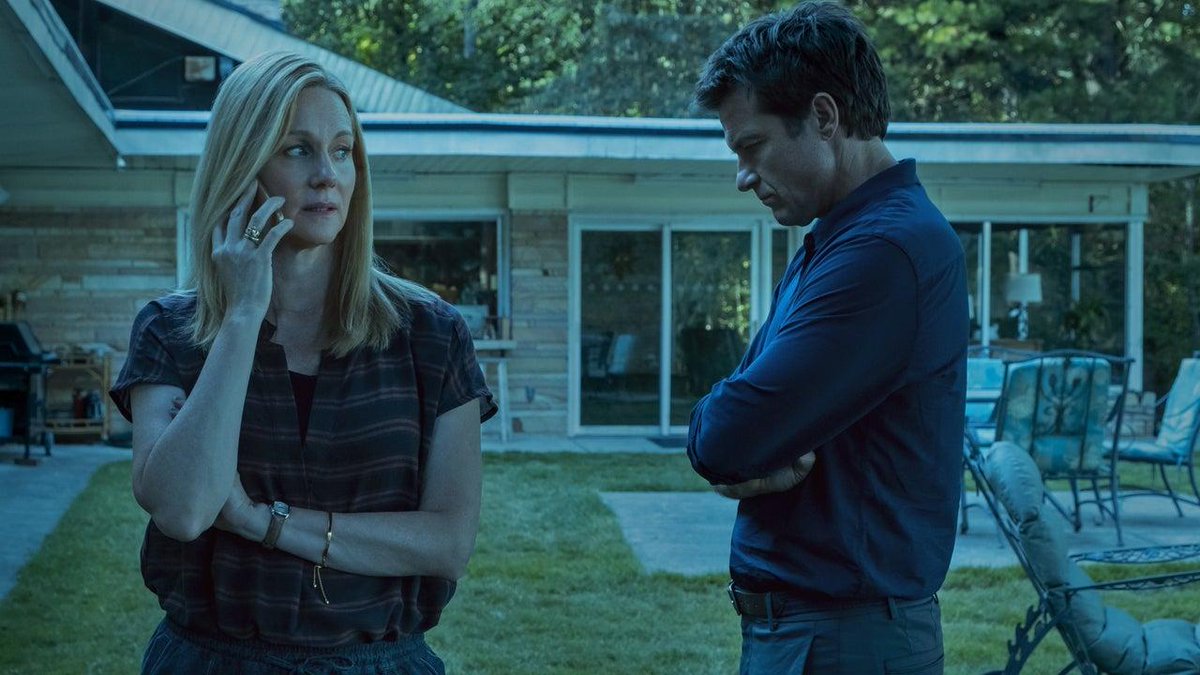 Ozark Season 4: Plot Details
Ozark will continue to follow its original crime drama series premise. Following a botched money laundering attempt for a Mexican drug cartel, financial adviser Martin Byrde offers to set up a larger laundering operation in central Missouri's Lake of the Ozarks area as an apology. Marty's family is abruptly relocated from Naperville, Illinois, to Osage Beach, Missouri, a secluded summer vacation resort. The Byrdes get enmeshed with local criminals, particularly the Langmore and Snell families, and subsequently the Kansas City Mafia, following their arrival in Missouri.
The official plot summary for the fourth season reveals that the Byrde family's journey from suburban Chicago life to their criminal enterprise in the Ozarks will finally come to an end. After the dramatic season 3 ending, the fourth season of Ozark is likely to pick up where things left off. The Byrde's will likely see growth in their company now that Navarro is on their side, but Ruth will continue to be a threat now that she is working with Darlene Snell. If Jonah discovers that Wendy was involved in his Uncle Ben's killing, he may prove to be problematic for Marty and Wendy.
Ozark Season 4: Trailer
On September 25, 2021 Netflix released the following First Look trailer on YouTube giving fans a glimpse into what is to come in Ozark season 4.
Stay in tune with Spring Tribune for more Entertainment news.