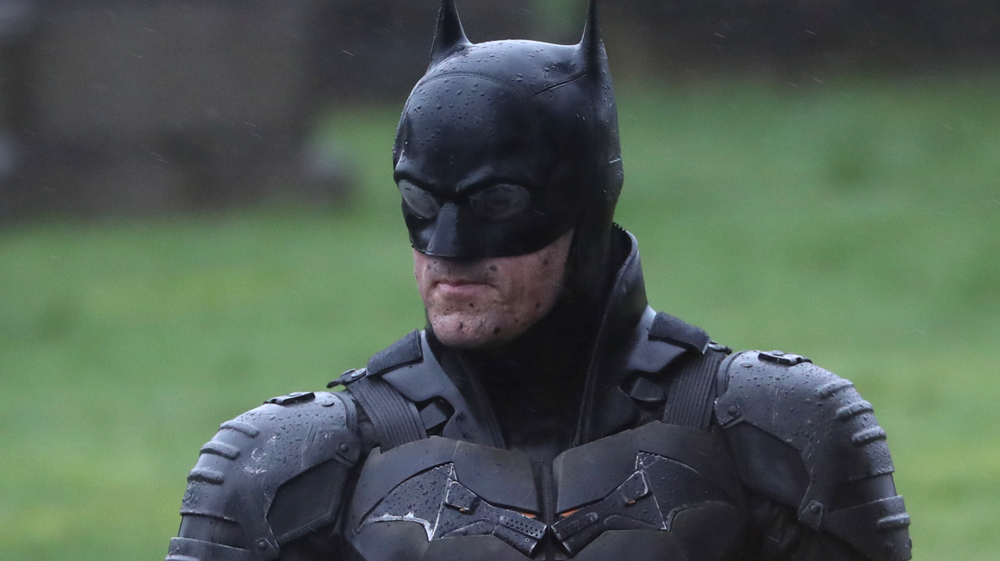 According to a recent claim, The Batman is set in the DCEU's Earth-2. Matt Reeves will direct the film, which will star Robert Pattinson as the next Caped Crusader. The Riddler (Paul Dano), who is ostensibly the main antagonist, is also featured, as are other villains such as the Penguin (Colin Farrell) and Catwoman (Zoe Kravitz). In the other side, Commissioner Gordon (Jeffrey Wright) and Alfred Pennyworth (Andy Serkis) will make appearances.
The Batman was expected to be written and directed by Ben Affleck, who would also reprise his DCEU role in it, when it was first revealed. However, despite repeated rumors that he was finished with the role due to the poor reaction to the franchise's films, it was finally announced that the originally intended standalone film would no longer be made. Rather than merely recasting, The Batman has been completely reimagined to be something entirely different from its previous incarnation. It would be different from the DCEU, much like Todd Phillips' Joker and Joaquin Phoenix's Batman.
The Batman will be set in DCEU's Earth-2, according to reports, as Warner Bros. pivots its superhero operations to the multiverse. THR also says that, with the exception of The Batman, DC intends to have all of its films and shows share the same universe. As a result, The Batman will be an outlier of the DCEU, disconnected from the rest of the franchise.
Although Affleck has been absent from the DCEU for a long time, he returned in March with Zack Snyder's Justice League, which premiered on HBO Max. Aside from his scenes that were deleted from the theatrical release, the actor returned for reshoots after director Zack Snyder inserted the Knightmare sequence at the end of the film. This was intended to be the launch pad for the canceled Justice League sequels. However, since Pattinson's iteration of the Dark Knight is on Earth-2, this shouldn't cause any problems with The Batman. The possibility of these universes colliding for an epic crossover is thrilling.
However, for the time being, the emphasis is on creating his own mini-universe on Earth-2, beginning with The Batman. Since Pattinson's iteration of the Caped Crusader is only in his early years as the hero, Warner Bros. will continue to grow his character over the next few years, charting his journey to being the optimistic version of the hero. However, he must first come to terms with his family's role in Gotham's corrupt system, which he will learn more about in the film.