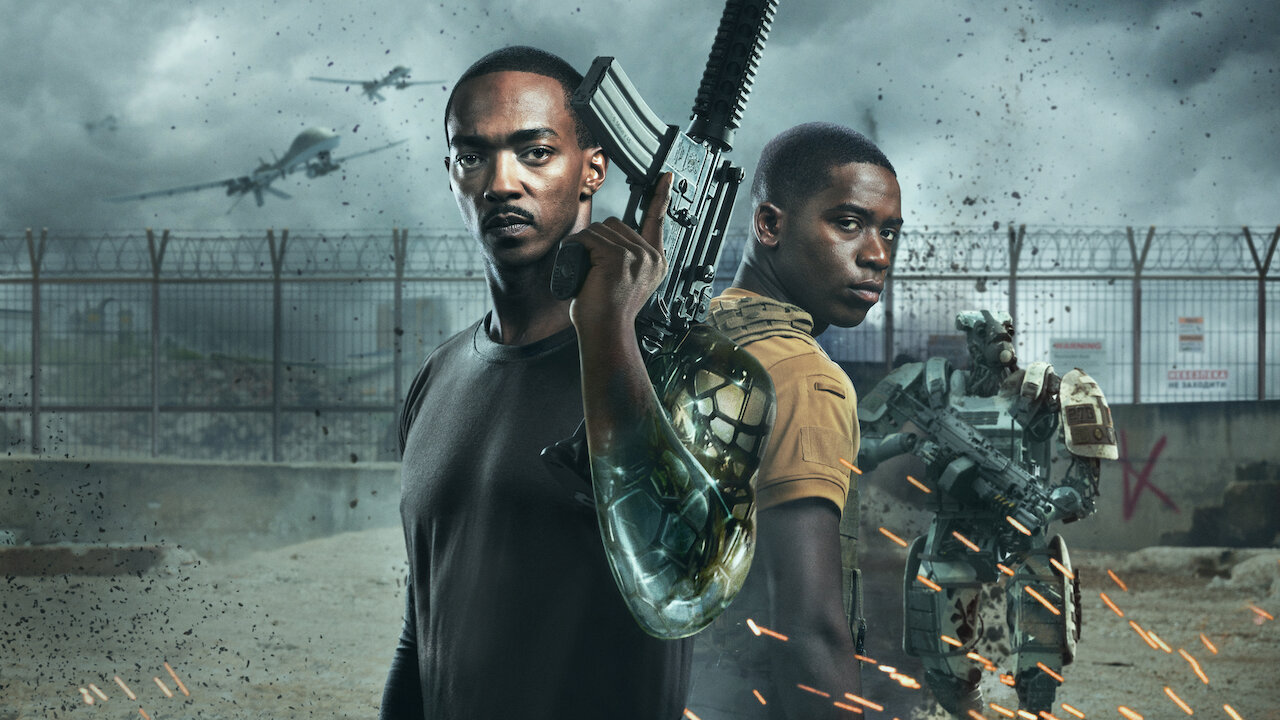 Netflix's latest sci-fi film, Outside The Wire, is next on deck to be released tomorrow. The film is directed by Jan Mikael Håfström who is best known for his work on 1408, a horror film based on Stephen King's novel. Starring Anthony Mackie and Damson Idris, reviewers have compared the film to the likes of "Gemini Man", but with a smaller budget.
Outside The Wire: Release Date
Good news! Outside the Wire will be here sooner than expected. The film was officially confirmed to be releasing on January 15, 2021.
Outside The Wire: Trailer
A week ago, Netflix released the official trailer which immediately gained more than 1 million views on Youtube. Fans had a lot to say about the film's leading star, Anthony Mackie, and were impressed with with intense battle scenes.
Outside The Wire: Storyline
Outside the Wire is set in the near future where a drone pilot (Damson Idris) is sent to a deadly militarized zone where he finds himself working for an Android officer (Anthony Mackie) to locate a doomsday device before the insurgents do in order to save the planet from total destruction. The film really hits home the fact that the world should fear military technology, especially cyborg/clone/robot soldiers.
Though the film is mainly marketed as an action flick with a plethora of shooting, combat and an endless rush of adrenaline here and there, the film unexpectedly focuses on a variety of socio-economic aspects, such as colonialism, and AI and drone warfare ethics, all of which blend well into the backstory of civil war.
Outside The Wire: Cast
The small but mighty cast is made up of:
Anthony Mackie as Leo
Damson Idris as Lt. Thomas Harp
Emily Beecham as Sofiya
Michael Kelly as Eckhart
Pilou Asbæk as Victor Koval
---
We're looking forward to watching the new film on Netflix tomorrow and will let you know our thoughts after watching.
Stay tuned with Spring Tribune to get the latest updates.