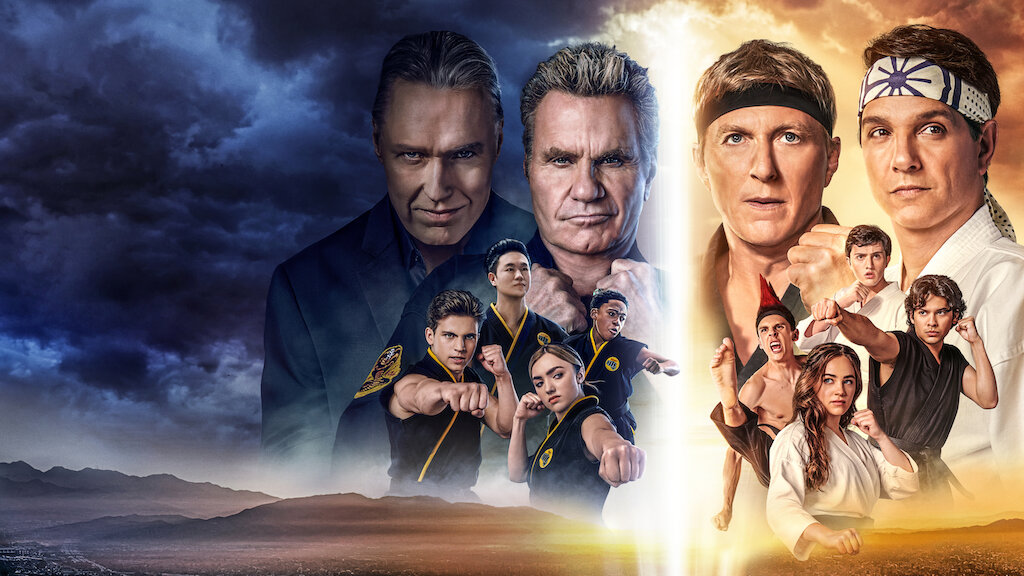 Cobra Kai, one of Netflix's most successful original series, is confirmed to be returning for season 5. Production is well underway for the new season, and it's safe to say Cobra Kai season 5's release date announcement is imminent.
The creators of the Cobra Kai series, Josh Heald, Jon Hurwitz, and Hayden Schlossberg have given fans several updates on the season's status while making progress on production, which we'll be reviewing today.
Cobra Kai Season 5
The preceding four seasons have all earned positive reviews from critics. Season 1 has a perfect Rotten Tomatoes score for its combination of deliciously cheesy nostalgia and adolescent angst, which is heightened by a well-written ensemble of characters. "While Cobra Kai's subversive kick no longer carries the same gleeful impact of its inaugural season, its second round is still among the best around – no amount of mid-life crisis and teenage ennui's ever gonna keep it down," says the critical consensus. "By pairing its emotional punches with stronger humor, Cobra Kai's third season finds itself in fine fighting form," says the critical consensus.
Not surprisingly, the most recent fourth season was also highly praised with a 95% approval rating, an average score of 7.9 out of 10 and a consensus reading, "Cobra Kai still delights in a fourth season that mines great fun from shifting alliances, chiefly the uneasy truce between Johnny Lawrence and Daniel LaRusso."
According to Forbes, the series has been nominated for multiple accolades and was the second most watched original streaming series in 2021. The standard has been set quite high for Cobra Kai season five, but the cast and crew seem to be more than capable of meeting it.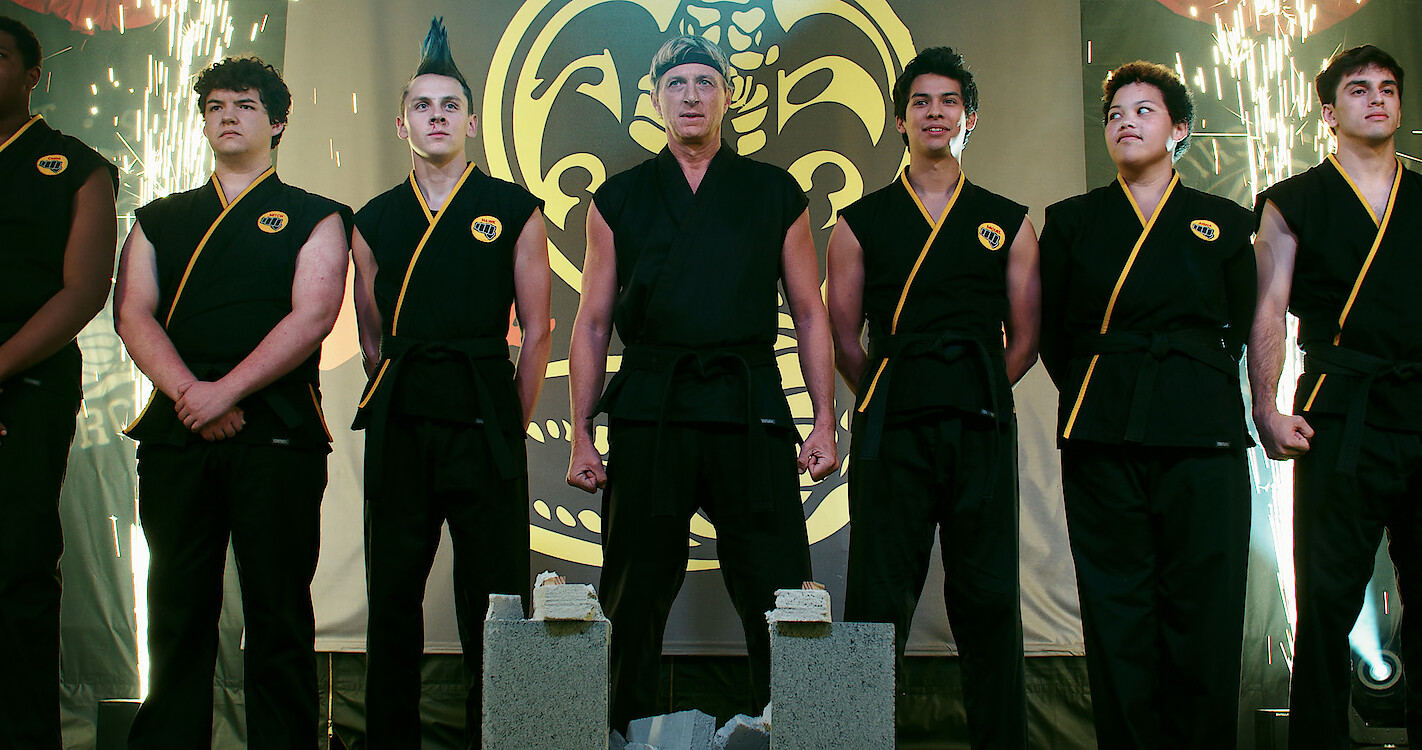 Cobra Kai Season 4: Release Date
Creator Josh Heald mentioned that the writing for Cobra Kai season 5 began in July of 2021. The team kicked off filming September of 2021 which ran until December of 2021. The series went into post-production in March of 2022, bringing it ever closer to our television screens. On April 17th 2022, creator Jon Hurwitz stated the score is still being finalized by composer Zach Robinson before the series will be handed over to Netflix.
The release date for Cobra Kai season 5 has yet to be announced by Netflix. Filming for the fourth season lasted between January 20th and April 15th, 2021 leading to its release in December of 2021. If the fifth season follows a similar timeline, it's possible to see it released in July or August of 2022.
In interviews, Josh Heald has suggested that the program will be published on a similar schedule to the previous two seasons, but that the final choice will be made by Netflix.
Cobra Kai Season 5: Cast
We'll be seeing many familiar faces in the next season of Cobra Kai as the following main cast reprise their roles:
Xolo Maridueña as Miguel Diaz
Ralph Macchio as Daniel LaRusso
William Zabka as Johnny Lawrence
Courtney Henggeler as Amanda LaRusso
Tannar Buchanan as Robby Keene
Mary Mouser as Samantha LaRusso
Martin Kove as John Kreese
Jacob Bertrand as Eli "Hawk" Moskowitz
Gianni Decenzo as Demetri
There haven't been any new cast members confirmed yet for season five.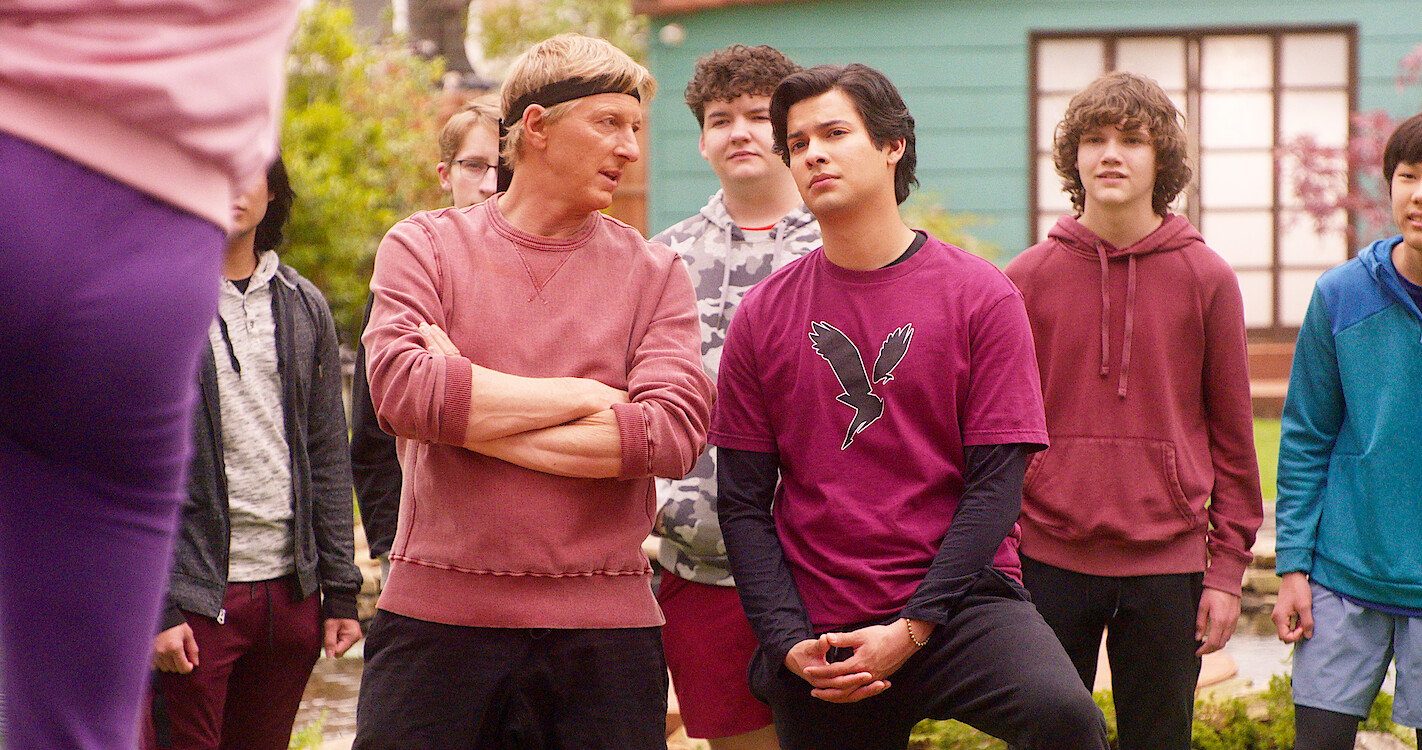 Cobra Kai Season 5: Storyline
The martial arts comedy-drama is a sequel to the original The Karate Kid film by Robert Mark Kamen. It takes place 34 years after, with Jonny Lawrence now in his fifties. He started Cobra Kai, a karate dojo that teaches kids how to protect themselves against bullies. Several actors and producers have spilled the tea on what to expect for the Cobra Kai season 5 storyline. Let's begin where season four left off.
Kreese has been framed by Terry Silver for Sting Ray's attack and he has ended up in prison. The only person who can save the Cobra Kai sensei is former student Johnny Lawrence. Kreese will now have to wait for Terry to return from Mexican as his last chance of getting out of prison. Additionally, Terry Silver is now free to totally take over Cobra Kai and promote the vision he has for the dojo now that Kreese is out of the picture.
Daniel LaRusso will continue to train students at his Miyagi-Do dojo despite his inability to accept Cobra Kai's dishonorable approach to winning the All Valley Tournament. Daniel has recruited the services of Chozen Toguchi, an old foe and new friend who is presently the sensei of Miyagi-Do karate in Okinawa, to aid him in his battle against Cobra Kai.
Following his constant bullying of new-kid Kenny, Anthony attempted to make up with the Cobra Kai student during the All Valley event but the nice gesture quickly back-fired. Kenny ends up pummeling Anthony in the locker room until he is stopped by Robby. Despite switching sides, Robby has attempted to create a medium ground between the Miyagi-Do and Cobra Kai beliefs. His heartbreaking revelation that his mentorship of Kenny has resulted in the birth of a bully has prompted him to seek his father's help.
Carmen gets a message from her son indicating that he's going to Mexico City in search of his father to learn the truth about why he left. Despite Johnny's assurances to Carmen that he would locate Miguel, Miguel's father is not aware that he exists. If he finds his father, he may be opening a door in his life that he may never be able to shut again.
Cobra Kai Season 5: Trailer
A trailer for season 5 has yet to be released, but we can expect a sneak peek to air in May this year following the cast and crew's appearance in LA at the Netflix Is A Joke festival.
Stay in tune with Spring Tribune for more Entertainment news.