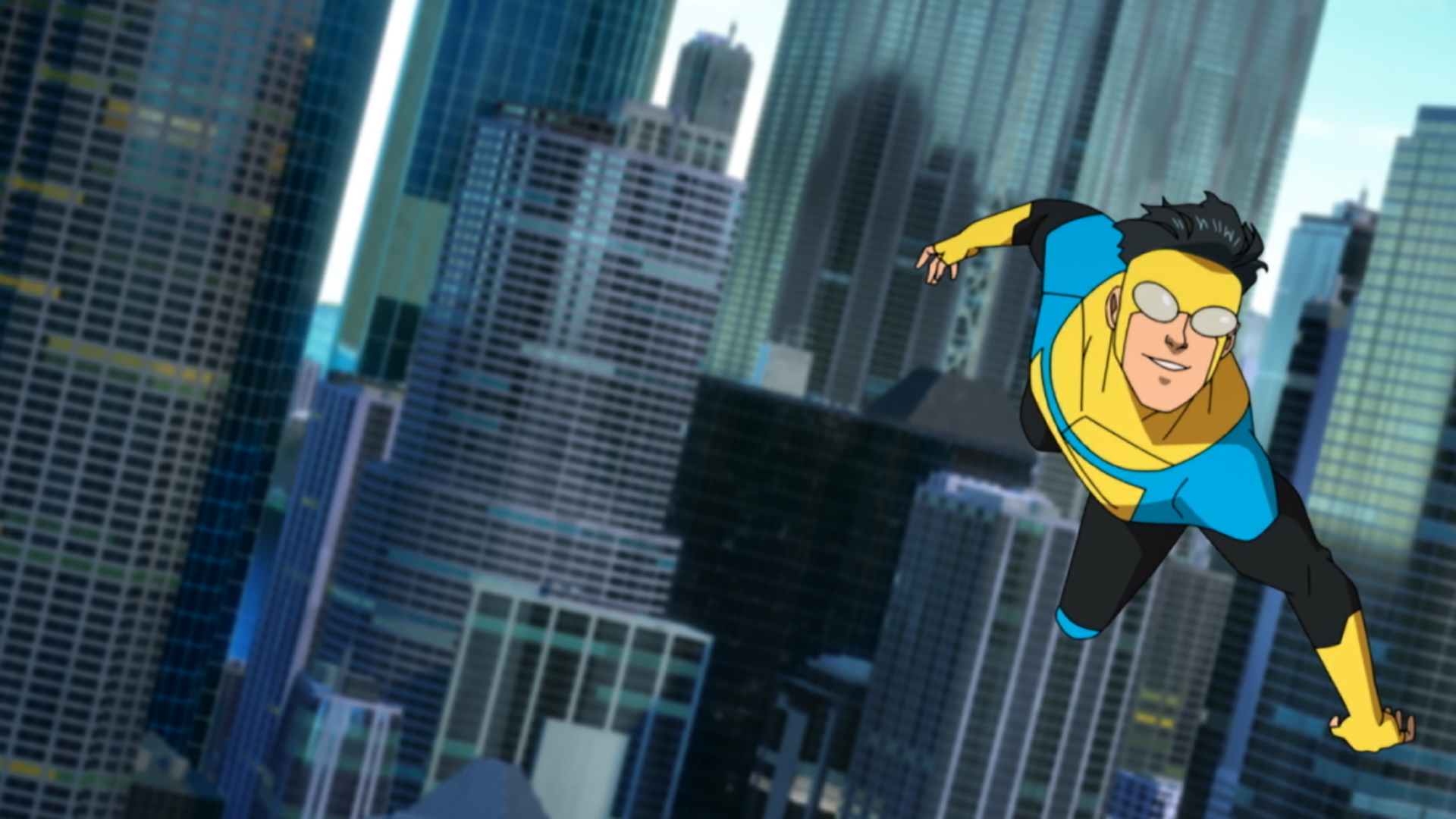 Invincible, an Amazon Original television series, was an immediate hit following its spring 2021 release, and a second season of the series has been highly anticipated since its debut. The show has been well praised by both viewers and critics for its bold animation, unique action scenes, all-star cast, and how well it adapted the original comic storyline. It's no surprise Amazon Studios has renewed the series for a second season on Amazon Prime Video.
Invincible Season 2
The adult animated superhero series is based on Robert Kirkman's critically acclaimed comic book series of the same name. The comic consisted of 144 issues spanning 15 years, from 2003 to 2018. The series centers on 17-year-old Mark Grayson as he goes through the process of becoming a superhero under the mentorship of Omni-Man, the world's most powerful person, who also happens to be his father. Mark is forced to find a balancing act between his personal life and his career as a superhero, where he must prove that he can be the hero that his father has been for generations.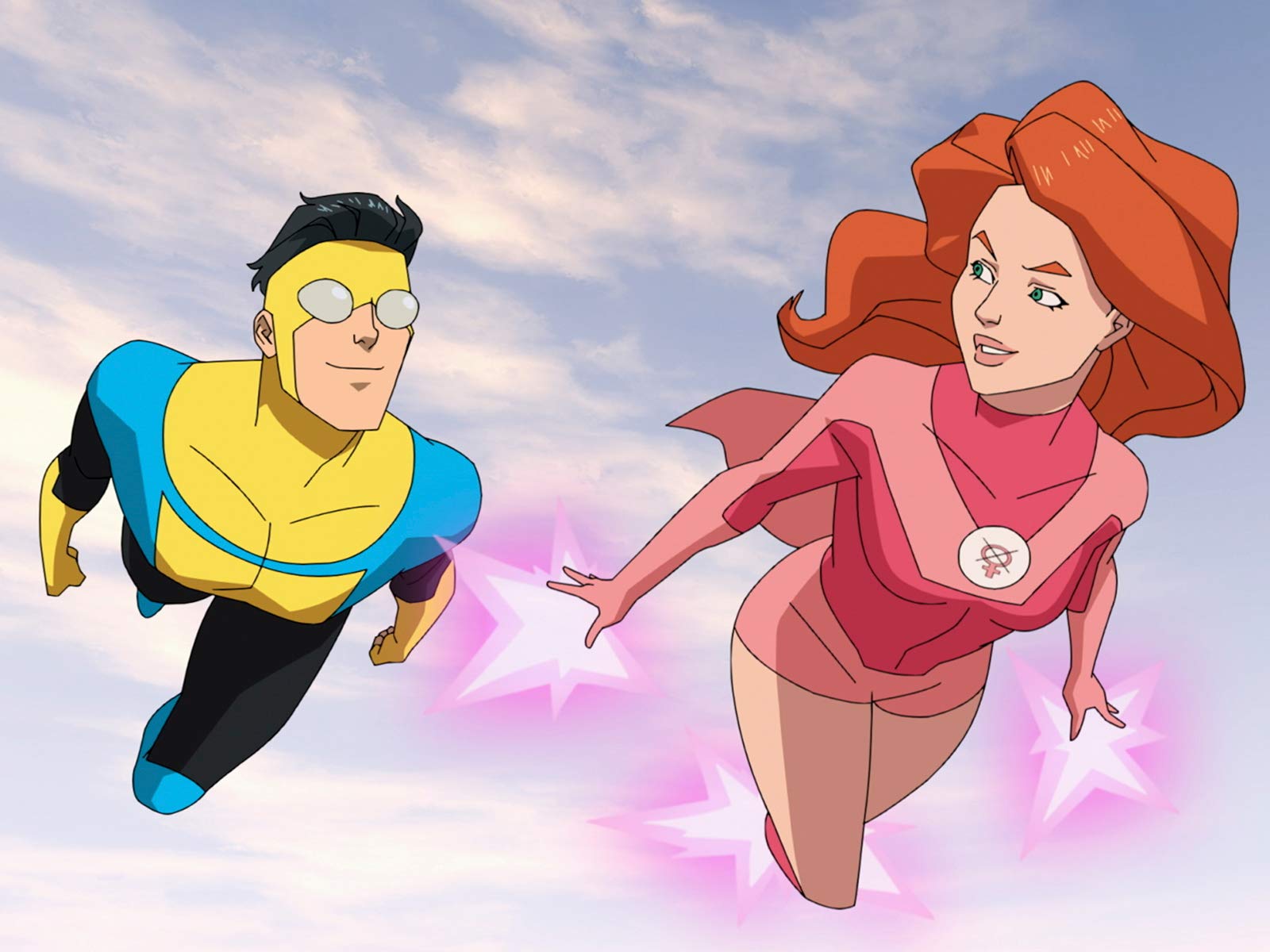 Invincible Season 2: Release Date
The series was renewed for a second and third season in April of 2021. Due to the success of the show, the decision to renew the series was made before the season 1 finale had even aired. As for season 2 production, members of the writing team have confirmed that they are hard at work.
Following a live tweet in January to give fans a look into how the first episode of the series was made, Kirkman gave an update on Invincible season 2 production.
"I need to get back to work on season 2 (and 3)! I actually have a script due soon! Wish me luck! And thanks for reading along! I love you all!"
In March 2022, showrunner Simon Racioppa mentioned in an interview that the crew was "working hard" on delivering Invincible season 2 as soon as possible.
Most recently, Steven Yeun (Mark Grayson/Invincible) has confirmed he's back in the studio to record lines for the Amazon Prime show as of April 15th 2022. He can be seen and heard saying, "Can't wait to make more…" in a 20-second video posted on the official Invincible Twitter account. The video then cuts to the show's famous title card and music.
Unfortunately, based on how long animations typically take to complete, we likely won't see a season 2 premiere scheduled for this year. It has been speculated that early 2023 is the soonest we may see the new Invincible season released, given that it took Kirkman and his team several years to finalize season 1. Kirkman, however, does not expect season two to take as long to make as the first.
Invincible Season 2: Storyline
Since the series is based on the popular Robert Kirkman comic, fans' first inclination may be to take a look at the comic to find out what happens next. Not so fast! The co-creator has mentioned that he wants there to still be an element of surprise for those who have read the comics, much like how the comic storyline frequently has unexpected things happen. 
In Invincible season one, Mark's relationship with Amber was a major focus. It will be interesting to see how Mark juggles his relationship alongside his newfound superhero career in the upcoming season, now that he and Amber have gotten back together after their break up.
Mark's relationship with his parents, Nolan and Debbie, is also a critical piece of the storyline. We saw his father teach him how to utilize his superhero skills while his mother comforting him when he was down. We can expect to see the evolution of Mark and Debbie's new family dynamic as another focus of the new season, since Nolan is out of the picture. We also saw Omni-Man spare Mark at the conclusion of the first season and leave the planet. Will he attempt to redeem himself and repair his relationship with Mark—or will he continue with his mission to conquer Earth for the Viltrumite Empire?
After making a brief cameo appearance at the conclusion of season one, it seems like the Order's commander, Mister Liu, will return in the future season along with many other villains. We know that Conquest and Angstrom Levy will appear in season two, along with the Flaxans, the Sequids, Titan, Doc Seismic, Battle Beast, and the Mauler Twins who were also teased in a closing montage.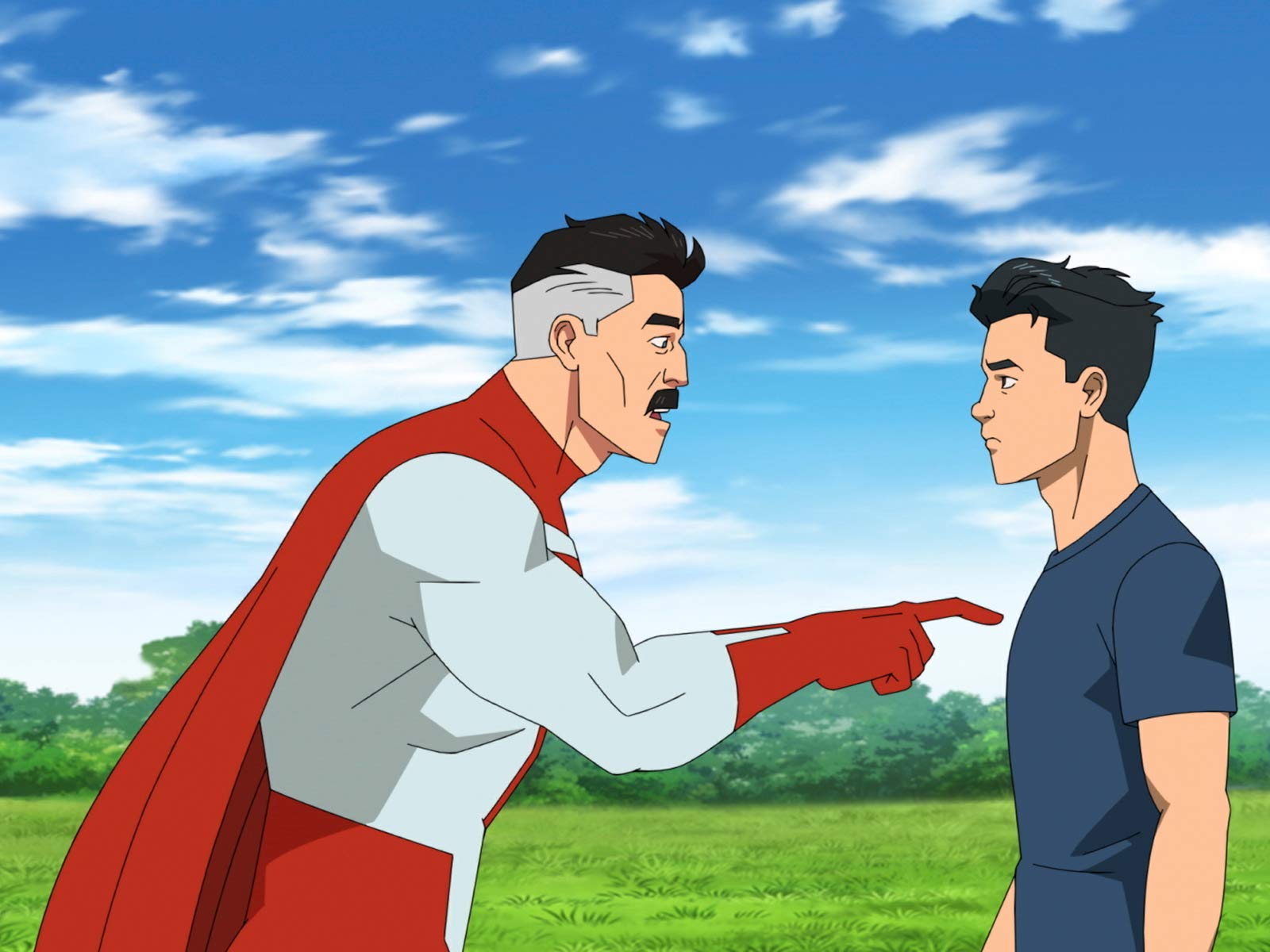 Invincible Season 2: Cast
While an official cast list has yet to be confirmed for Invincible season 2, we can expect to see the main cast return, including:
Steven Yeun as Invincible / Mark Grayson: The protagonist. Mark, a 17-year-old superhero, finds the hard reality of being a hero as he is still trying to figure out his identity. A Viltrumite characteristic is revealed when he is seen to be in a berserk state while battling the Flaxans and Machine Head's villains.
Sandra Oh as Mark's mother and Nolan's wife, Debbie Grayson: At one point, Debbie was a successful real estate agent who had become complacent in her life as the superhero's wife, but she fell into a deep depression at the end of the first season.
J. K. Simmons as Mark's Viltrumite father and Debbie's spouse, Nolan Grayson / Omni-Man: Viltrum's interplanetary expansion began many thousand years before his parents' death on the planet of Viltrum, which is where he was born. Nolan is the world's most powerful superhero, but he goes under the alias of a wealthy travel writer after coming to Earth two decades before the start of the series.
We can also expect to see many recurring cast members return, including:
Amber Bennett (voiced by Zazie Beetz) who is Mark's classmate and girlfriend. She recognizes Mark is a superhero before he tells her.
Samantha Eve Wilkins / Atom Eve (voiced by Gillian Jacobs): A superheroine who can control matter and energy. She used to be on the Teen Team and the new Guardians, but she quits when her ex-boyfriend Rex has an affair with Dupli-Kate. She is trying to find meaning in her life, so she decides to help other people directly.
William Clockwell (voiced by Andrew Rannells): Mark's best friend.
The Mauler Twins (both voiced by Kevin Michael Richardson): Blue-skinned, super-strong, super-smart superhumans who have been fighting the original Guardians for a long time. Both say they are the original and call the other one a copy.
Art Rosenbaum (voiced by Mark Hamill): He makes suits for superheroes and has been friends with many of them for a long time.
Cecil Stedman (voiced by Walton Goggins) from the Global Defense Agency is also expected to return without Donald Ferguson (voiced by Chris Diamantopoulos) as he died in an attempt to kill Omni-Man.
The new Guardians of the Globe roster including Jason Mantzoukas as Rex Sloan/Rex Splode, Ross Marquand as Rudy Conners, Kursk and Bi-Plane, Mark Hamill as Art Rosenbaum, Khary Payton as Markus Grimshaw/Black Samson, Malese Jow as Kate Cha/Dupli-Kate, Grey Griffin as Shrinking Rae and Amanda (Monster Girl's human form) will also make recurring appearances in Invincible season 2.
Invincible Season 2: Trailer
A trailer for the upcoming season has yet to be released, but we'll update here as soon as it's available.
You can watch all eight episodes of Invincible season 1 on Amazon Prime Video today.
Stay in tune with Spring Tribune for more Entertainment news.