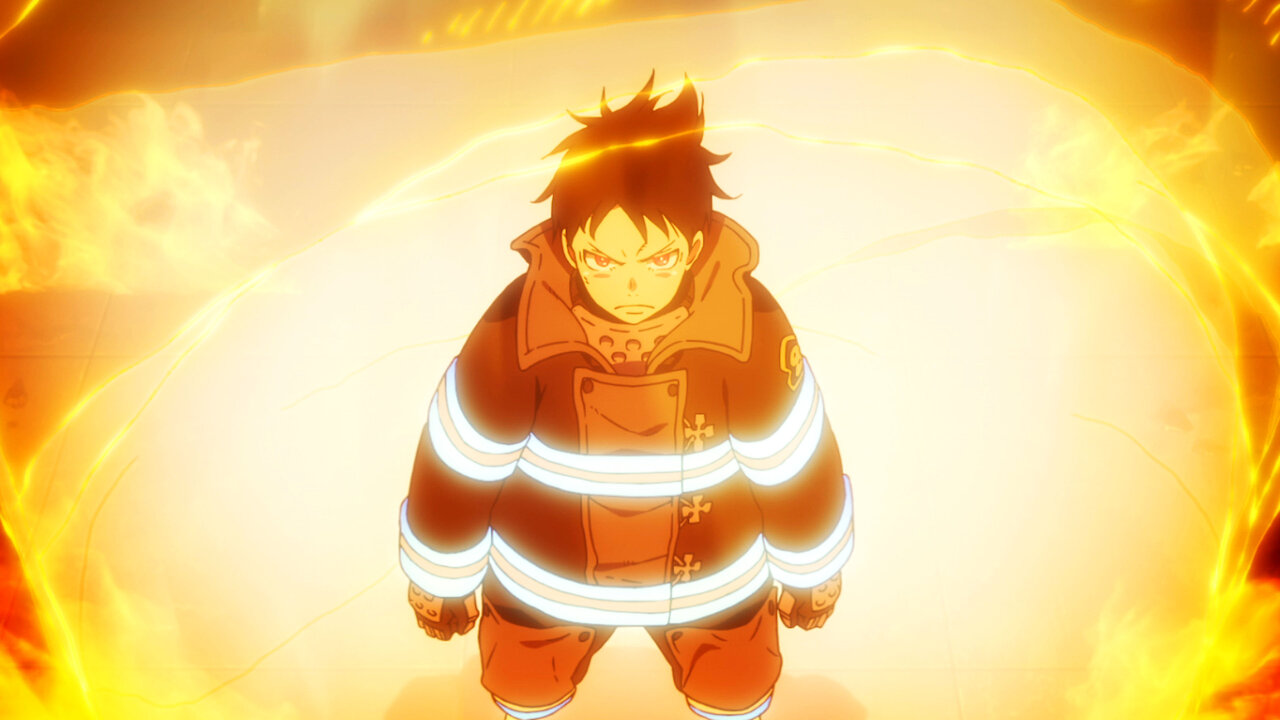 Fire Force season 3 has officially been confirmed following a recent leak from a popular Twitter user last month claiming the new season was in production. 
It's no surprise the team decided to continue the series considering its success. Fire Force has a 7.6/10 on IMDB, an 83% on Rotten Tomatoes, and a 4.1/5 on Crunchyroll, as well as scores of 7.69/10 and 7.78/10 on MyAnimeList for both seasons, with a total of 890,000 reviews. Furthermore, the production team has adequate source material for at least one more full season of the anime, maybe two if manga content can be extended out, since each previous season of Fire Force has adapted about 10 volumes of the manga.
Fire Force Season 3
The Japanese manga series, Fire Force, was written and illustrated by Atsushi Ohkubo.
The series is set in the year 198 of the Tokyo Solar Era. Elite fire brigades known as the Fire Force battle an increase in the number of cases of spontaneous human combustion, in which people are transformed into living infernos known as "Infernals." While the Infernals are first-generation occurrences of spontaneous human combustion, subsequent generations exhibit pyrokinesis while maintaining human form, with more powerful horned versions known as Demons. The Fire Force is made up of eight autonomous organizations that were established by uniting personnel with these abilities from the Holy Sol Temple, the Tokyo Armed Forces, and the Fire Defense Agency.
The Great Cataclysm was a two-hundred-and-fifty-year-ago catastrophe that occurred 50 years before Solar Year 0. The globe was set on fire during it, and many countries were wiped out, leaving just a few livable locations in the aftermath. The survivors sought sanctuary in the Tokyo Empire, which, although losing part of its territory, remained quite stable over the era. The Holy Sol Temple and Haijima Industries create the perpetual thermal energy plant Amaterasu to power the nation, and Tokyo Emperor Raffles I establishes the religion of the Holy Sol Temple.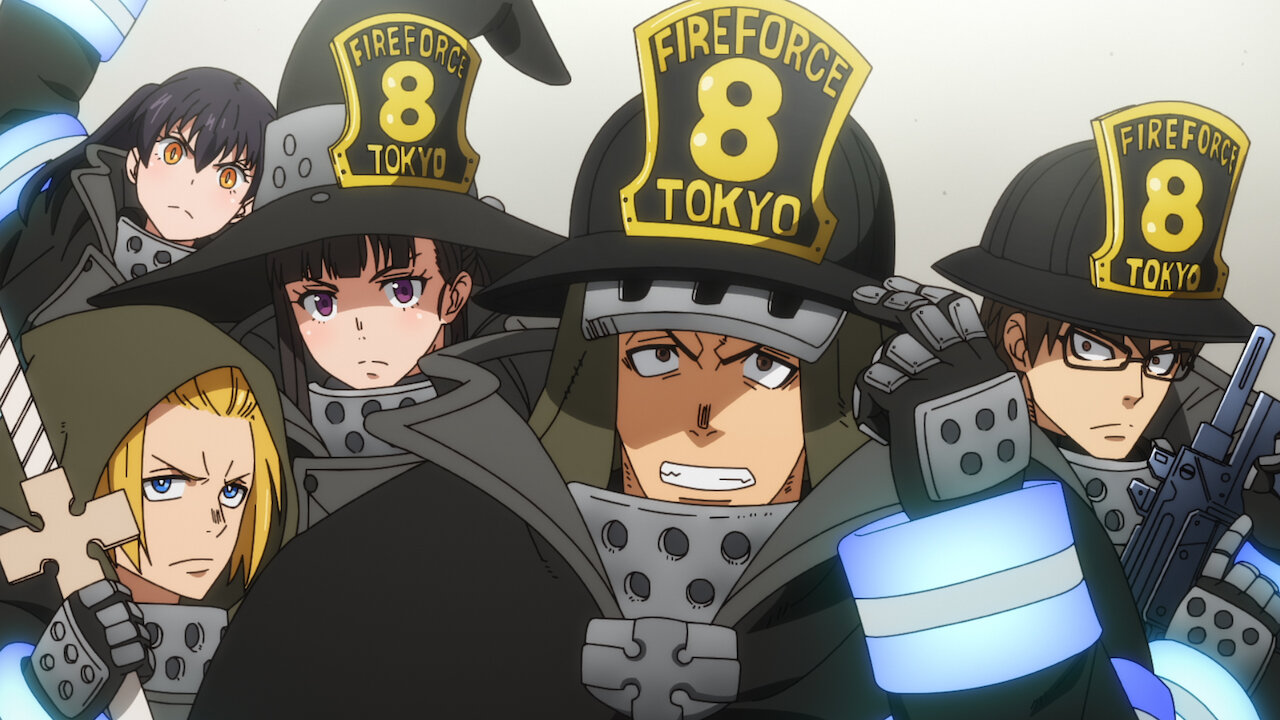 Fire Force Season 3: Release Date
On May 17th, it was officially confirmed that Season 3 of Fire Force was in the works. The wonderful news was revealed on the series' official Japanese Twitter page, as well as the website, that a third season was "now in production." 
Fans had already been tipped off that production on the third season was in the works. SugoiLITE, a well-known and well-respected Twitter leaker and insider, claimed on April 29th that "'Fire Force' (Enen no Shouboutai) TV Anime Season 3 [is] in production."
Unfortunately, a release date for Fire Force season 3 was not announced alongside confirmation of season 3 production. Season 1 premiered in July 2019 after being announced in November 2018, and season 2 premiered in July 2020 after being announced in December 2019 — a 7 to 8 month production cycle. Based on the production schedule of prior seasons along with considerations of David Production other scheduled projects, we can predict either October 2022 (optimistic) or January 2023.
Many fans may have anticipated the anime's return in April 2022 as part of the Spring release schedule; however, David Productions has been busy on other projects which may have taken priority. The studio has been hard at work on Strike Witches: Road to Berlin, 2.43: Seiin High School Boys Volleyball Team, and Cells at Work!! The studio is also working on a 52-episode adaptation of the Urusei Yatsura series, which is anticipated for later this year.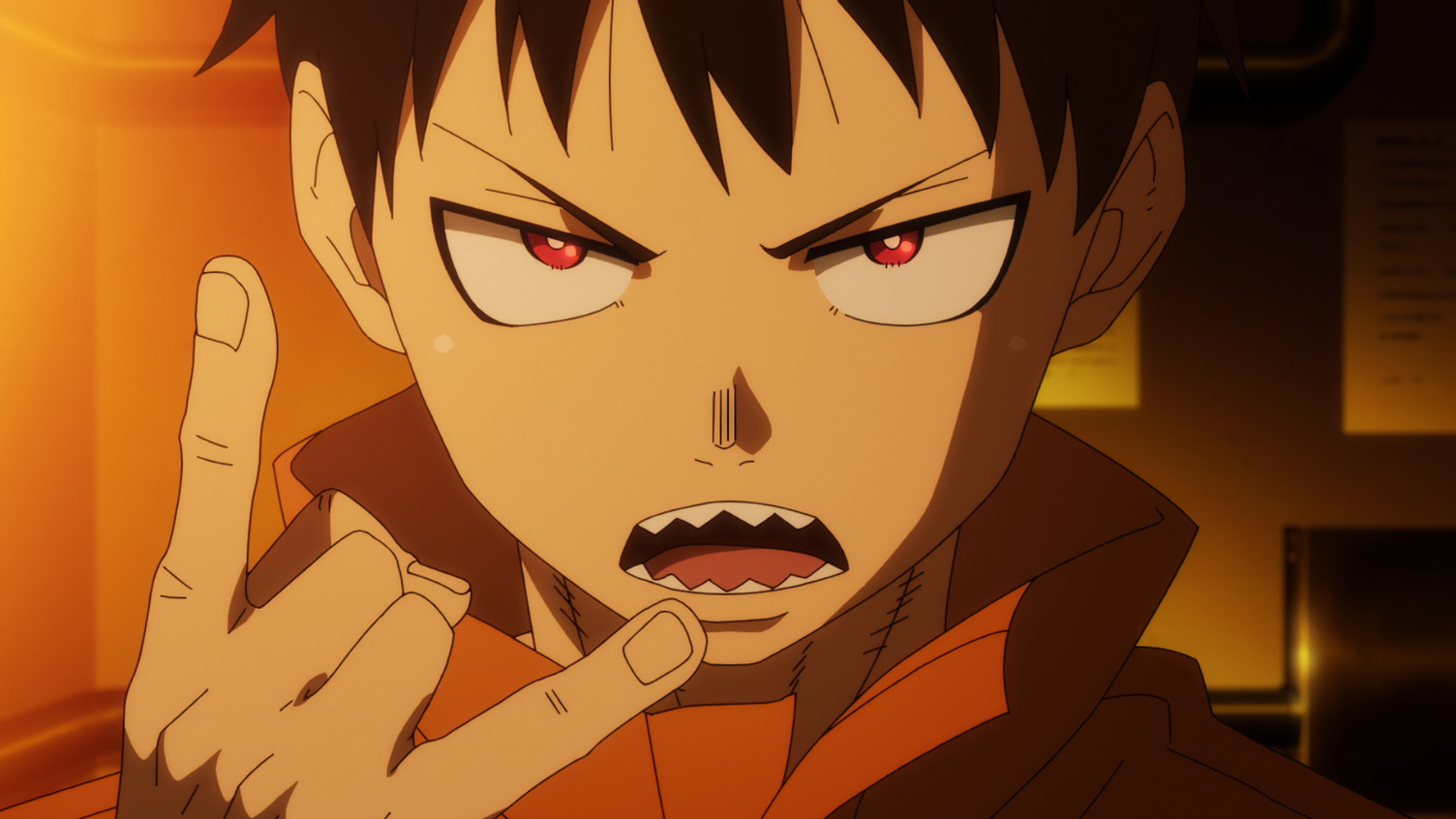 Fire Force Season 3: Storyline
Shinra Kusakabe is a third-generation pyrokinetic who earned the moniker "Devil's Footprints" due to his ability to burn his feet at command, and was shunned as a kid for the fire that killed his mother and younger brother Sho twelve years ago. He joins Special Fire Force Company 8, a group of pyrokinetics determined to putting a stop to the Infernal assaults once and for all while investigating Companies 1 through 7 for possible corruption. Shinra starts to realize that the fire that killed his mother was a ruse for Sho to be kidnapped by the White Clad, a doomsday cult that is behind the Infernal assaults and has operatives throughout the Tokyo Empire's many aspects. While learning of the White Clad's intention to assemble eight people like Shinra and Sho to recreate the Great Cataclysm for an old creature that corrupted mankind for that reason, Company 8 and its friends resist them.
At the end of Season 2, there seemed to be a hint of a future war between Company 8 and the Evangelists that would be considerably greater. Shinra was pushed in his training to reach a new point named "The Press Of Death" in order to grow stronger in order to cope with the Company's more threatening foes. Meanwhile, the killing of Company 4's Captain Hague in the season finale delivered a major setback to the heroes. Shinra is able to create an Adolla Link, enabling him to see Hague's dying moments, due to his new level of ability. Season 3 will most likely pick off where Season 2 left off, with Company 8 teaming up with the Tokyo Empire to take against the Evangelist's formidable troops.
Season 1 of the anime covered volumes 1 through 11 of the manga, while Season 2 covered the remainder of volume 11 to mid-volume 20. Season 3 is expected to adapt volume 20 and potentially all the way to the end.
Fire Force Season 3: Cast
There is no official list of who will be in the cast of Fire Force Season 3 yet. Based on the previous two seasons of the show, we're likely to see most of the cast return. Only a few new characters were added to the cast:
Ogun Montgomery – voiced by Makoto Furukawa (Japanese) and Zeno Robinson (English)
Scop – voiced by Kentaro Ito (Japanese) and Tyler Walker (English)
Season 3 is being animated by the same company that animated the previous two seasons, David Production. Unless otherwise noted, Tatsuma Minamikawa is expected to continue as director, with Kazuhiro Miwa as principal animator and Kenichiro Suehiro as composer, for season 3.
Stay in tune with Spring Tribune for more Entertainment news.