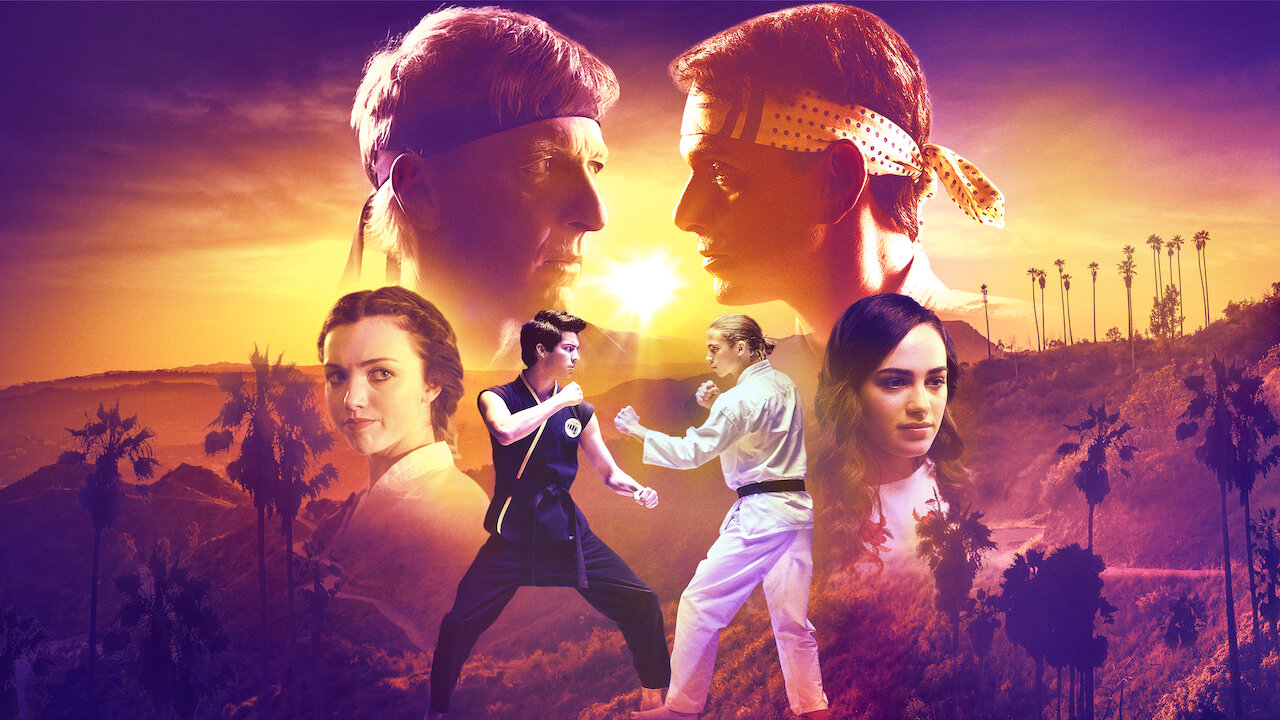 Season three of Cobra Kai, the spin-off of the Karate Kid movie series, was expected to be released on Netflix on January 8th, 2021, but instead has been moved up to be released on January 1st, 2021. Below, we've included all of the updates & details known so far about Cobra Kai season 3, including what to expect with the storyline, casting, trailers and teasers.
Cobra Kai is an American martial arts drama produced by Josh Heald, Jon Hurwitz, Hayden Schlossberg. The film is a continuation of The Karate Kid movies which takes place 34 years after the first Karate Kid film with Jonny Lawrence now in his 50s. He launched his own karate dojo called Cobra Kai to teach children to protect themselves from bullies.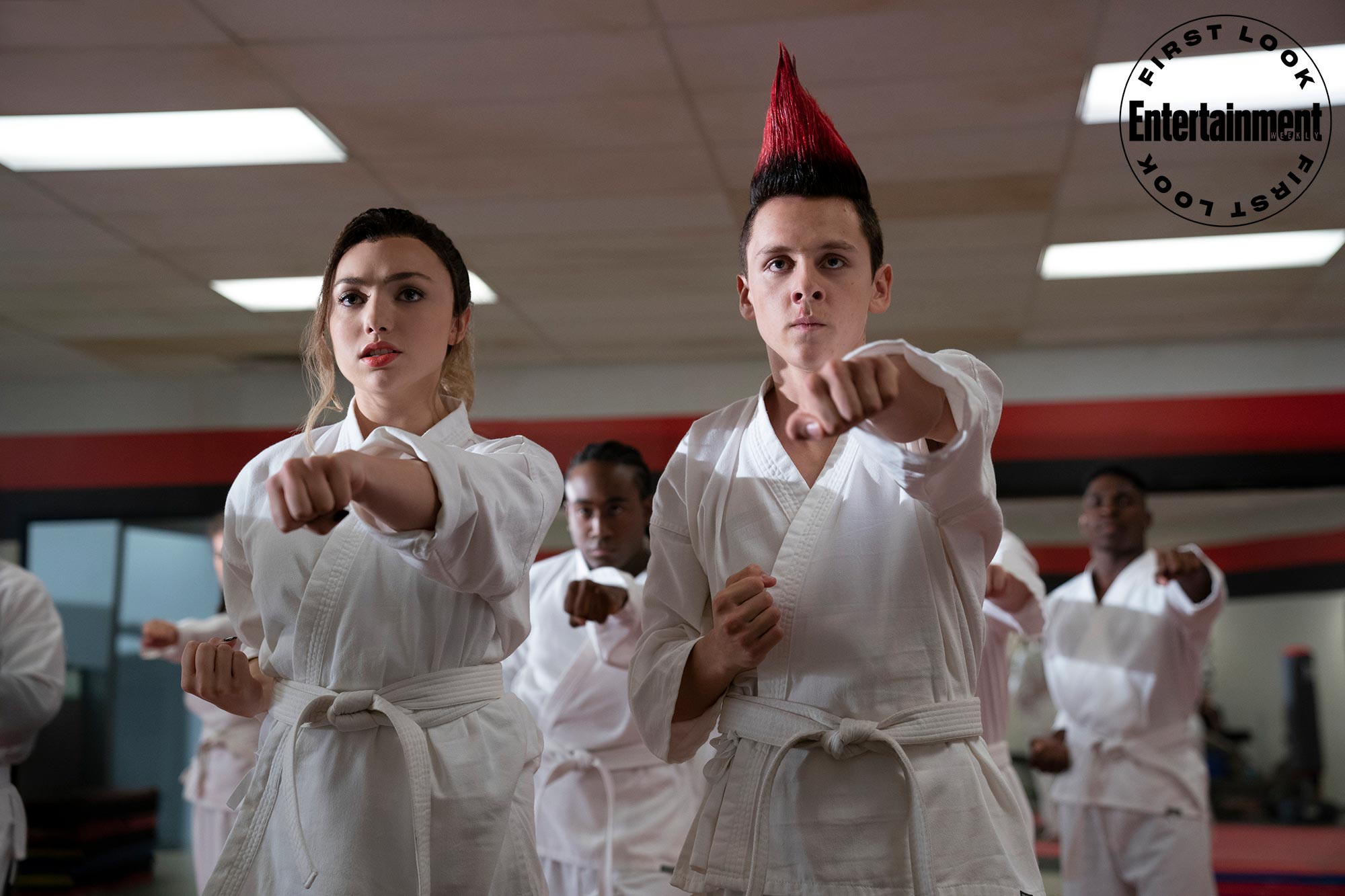 Cobra Kai Season 3: Netflix Release Date
The third season of Cobra Kai was set to be released on 8 January 2021. However, by the end of November and throughout much of December, this date had been omitted from all promotional content. Netflix has revealed they are now planning to launch the new season a week early, on January 1st 2021.
The show's official Twitter account announced the news on social media with a series of tweets:
Cobra Kai Season 3 now drops JANUARY 1 only on Netflix. So QUIET!
Happy Holidays, dorks. – Johnny Lawrence 🐍 pic.twitter.com/0YTiJ6vZOO

— Cobra Kai (@CobraKaiSeries) December 24, 2020
Okay but for real who gave Johnny their password, there's no way he's paying for an account himself. @CobraKaiSeries S3 hits New Year's Day. pic.twitter.com/euft5mxoym

— NX (@NXOnNetflix) December 24, 2020
Originally, after the series co-creator, Jon Hurwitz, was asked the question in a Q&A on Twitter, the hope was that Cobra Kai season 3 would appear on Netflix "by the end of summer 2020." This date was then revised by Netflix as it unveiled a completely new teaser for seasons 1 and 2 (when Netflix entered the first two seasons) with the end of the video stating that Cobra Kai's season 3 had been pushed back further and will not be released until 2021.
You will get Cobra Kai this year. I expect it to be out by the end of the summer.

— Jon Hurwitz (@jonhurwitz) June 2, 2020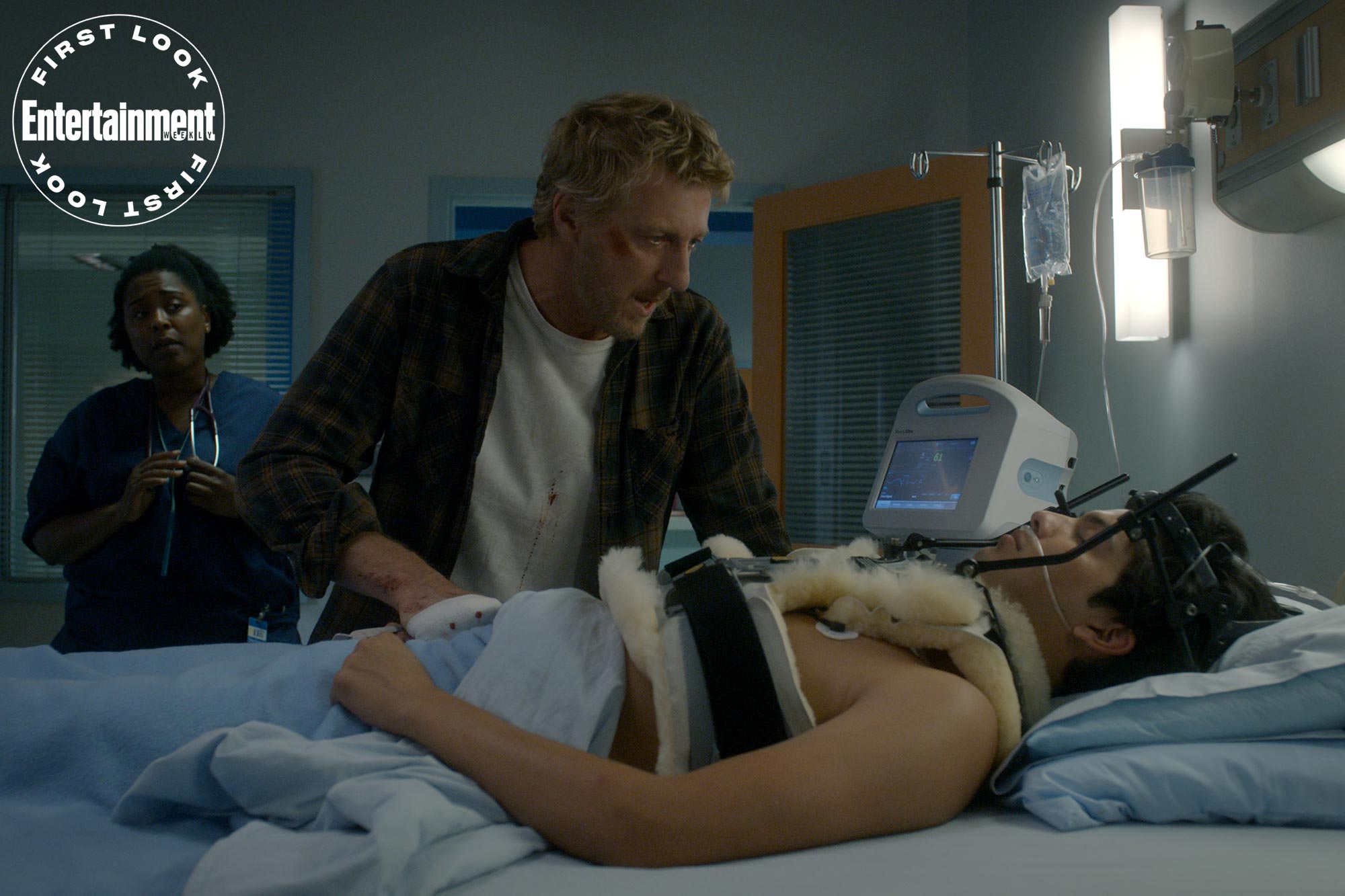 Cobra Kai Season 3: Storyline & Episode Count
The third season will consist of a total of 10 episodes. The third season's official synopsis reads:
Season 3 finds everyone reeling in the aftermath of the violent high school brawl between their dojos, which has left Miguel in a precarious condition. While Daniel searches for answers in his past and Johnny seeks redemption, Kreese further manipulates his vulnerable students with his own vision of dominance. The soul of the Valley is at stake, and the fate of every student and sensei hangs in the balance.
The timeline for season's 3 storyline is expected to begin quite a bit after the time of the event's seen in the season 2 finale. It has been verified that we are heading to Okinawa for the new season. We think Robby and Daniel LaRusso are both going to go to Okinawa as well.
A brand new trailer was announced for Cobra Kai season three on October 1st, 2020. In the brief 14 second trailer, we hear a heart monitor which gradually grows into a single beep signifying that the individual is deceased. Although we are aware that Miguel is struggling to survive at the moment, we conclude that this teaser might actually apply to Cobra Kai instead, which Johnny views as being dead.
First look pictures of #CobraKai season 3!

1/3 pic.twitter.com/iJtI6S4JnE

— What's on Netflix (@whatonnetflix) December 7, 2020
saving the most badass #CobraKai season 3 pictures till last.

3/3 pic.twitter.com/RaDjlceDoz

— What's on Netflix (@whatonnetflix) December 7, 2020
The full trailer for Cobra Kai season 3 dropped shortly after the teaser photos, on December 9th, 2020:
Cobra Kai Season 3 — Cast
We'll be seeing many familiar faces in the next season of Cobra Kai, including:
Xolo Maridueña as Miguel Diaz
Ralph Macchio as Daniel LaRusso
William Zabka as Johnny Lawrence
Courtney Henggeler as Amanda LaRusso
Tannar Buchanan as Robby Keene
Mary Mouser as Samantha LaRusso
Martin Kove as John Kreese
Jacob Bertrand as Hawk
Nichole Brown as Aisha
Gianni Decenzo as Demetri
Hannah Kepple as Moon
Vanessa Rubio as Carmen Diaz
Peyton List as Tory
Additionally, a few new faces to the franchise are expect to be appear in season 3 including:
Barrett Carnahan as Jared
John Cihangir as Doug Rickenberger
Okea Eme-Akwari as Shawn
Nick Marini as Twig
Han Soto as Pham Minh Thao
This is in addition to an array of other more minor roles & background characters found on the IMDb page.
We're looking forward to the season three premiere tomorrow and will keep you updated on all the latest Cobra Kai news.