The movie Demon Slayer – Kimetsu No Yaiba – The Movie: Mugen Train is the highest-grossing Japanese film ever. The film is now on its way to theaters in the United States, with an R-rating.
The animated film, which was released last fall, became a box office juggernaut, surpassing the previous box office king Spirited Away. The film grossed $100 million in Japan after just ten days in theaters. Despite the pandemic, people came to see it—all ages, young and elderly, you name it. The film piqued the interest of the Japanese people.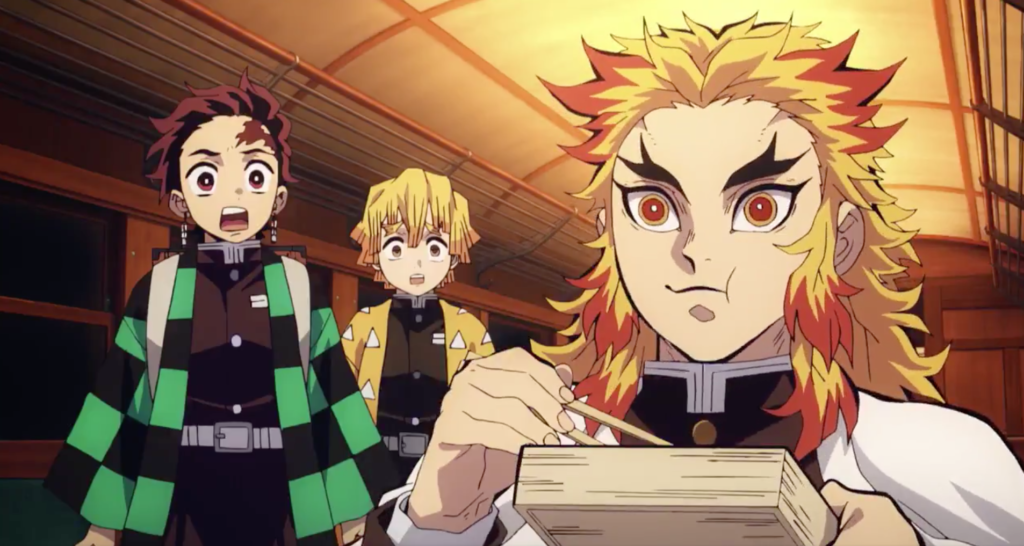 Demon Slayer: Mugen Train: R-Rated
Demon Slayer: Mugen Train will be rated R for "violence and gruesome visuals" when it opens in theaters across the United States next month after smashing box office records in Japan. The film is unmistakably violent, according to Kotaku, but it was only given a PG-12 certificate in Japan, which is equal to PG-13 in the United States.
Demon Slayer: Mugen Train: Release Date
Aniplex of America and Funimation have confirmed a collaboration for the North American release of Demon Slayer: Mugen Train, which will be released in theaters on April 23.
Demon Slayer: Mugen Train, directed by Haruo Sotozaki, is the sequel to the ongoing anime series, which adapts the iconic manga series by Koyoharu Gotouge and follows a young boy named Tanjiro who meets an elite group of demon slayers in order to find a cure for his sister after she is transformed into a demon. The Demon Slayer anime premiered in 2019 and was an immediate success, thanks to Studio Ufotable's smooth animation.
Stay in tune with Spring Tribune for more Entertainment news.