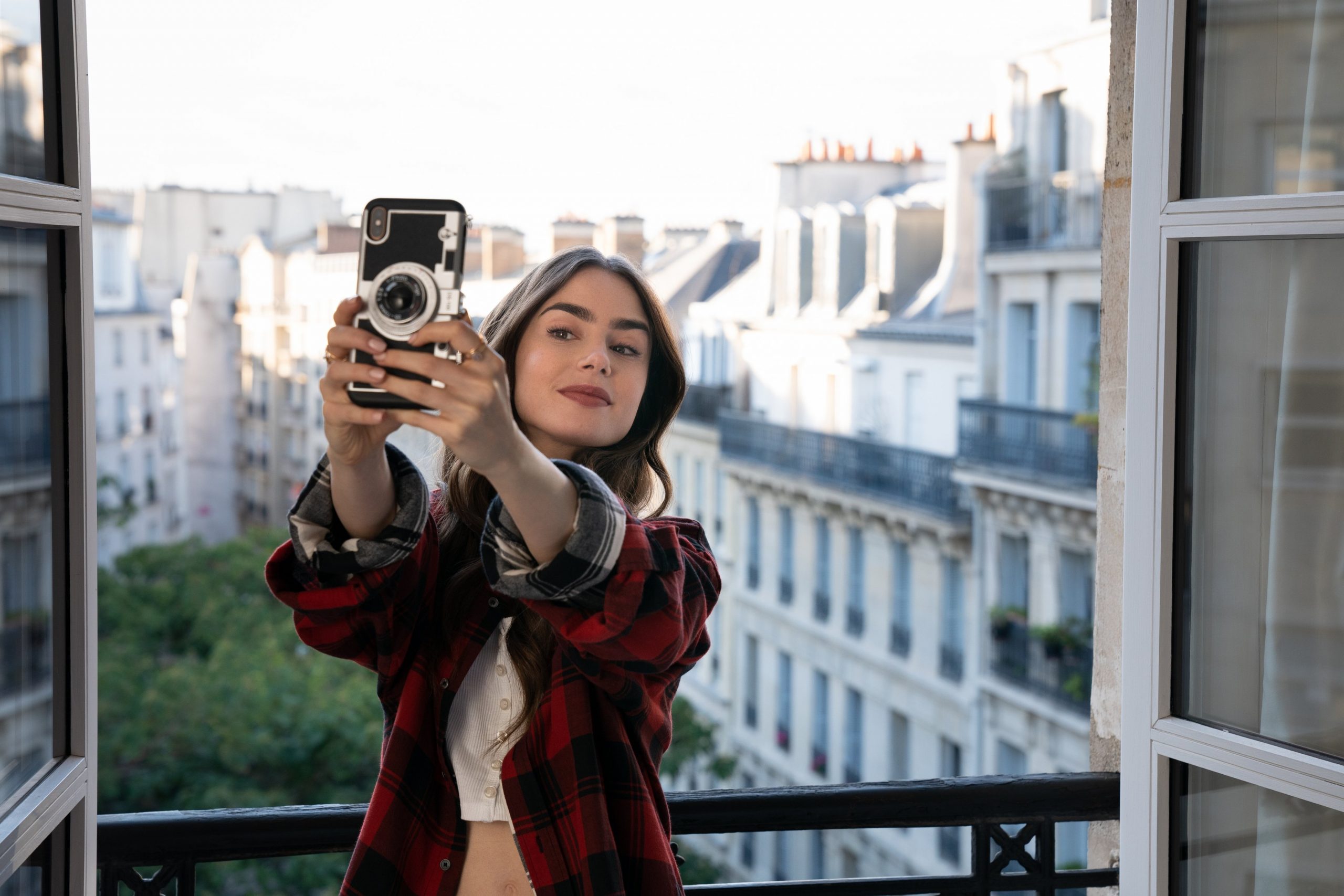 Emily will once again grace our screens as she continues exploring the foreign city & newfound relationships in Paris. The comedy series has officially been confirmed to be returning for a second season and fans couldn't be more excited. If you've been living under a rock for the past few months, season one of Emily in Paris premiered on Netflix in October of 2020. The series was created by Darren Star who is also known for creating Sex in the City and Younger. The story follows Emily (Lily Collins) as she moves to Paris to pursue a career in Marketing when her coworker finds out she's unexpectedly pregnant and can no longer take the job.
The 10-episode series received rave reviews despite it's average 5.8/10 Rotten Tomatoes rating. Additionally, for the week of October 5, 2020, Emily in Paris reached the top ten list of most watched streaming shows. We're excited to learn more about what the creators have in store for the coming season.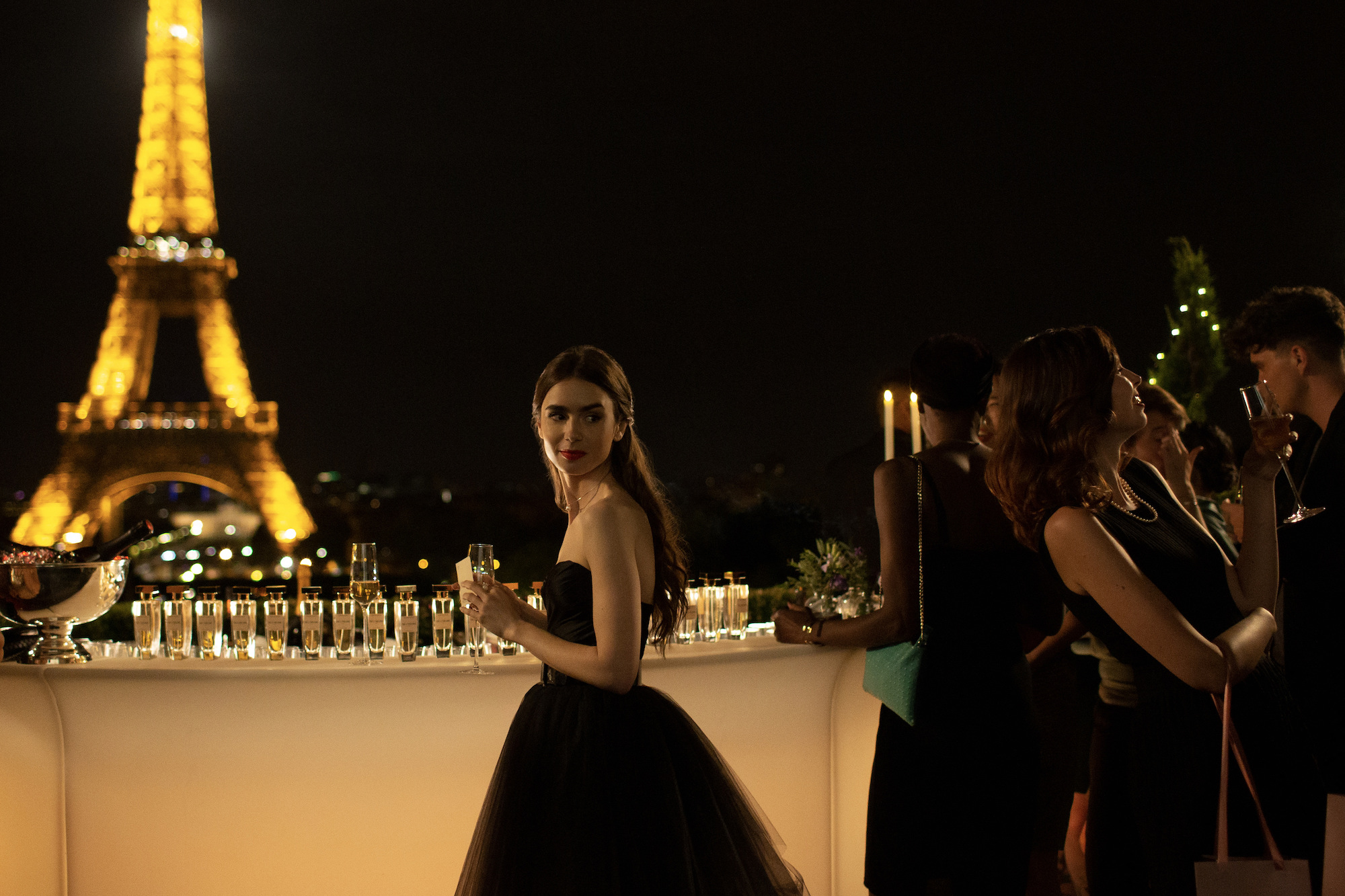 Emily in Paris Season — 2 Renewal Status
The series was officially renewed for a second season on November 11th of 2020. Netflix made the announcement via a clever Savoir letterhead written by Emily's French boss, Sylvie Grateau, to her American boss, Madeline Wheeler. The letter reads, "We hope that by extending her time in Paris, Emily will further the relationships she has already made, delve deeper into our culture, and perhaps pick up a few words of basic French."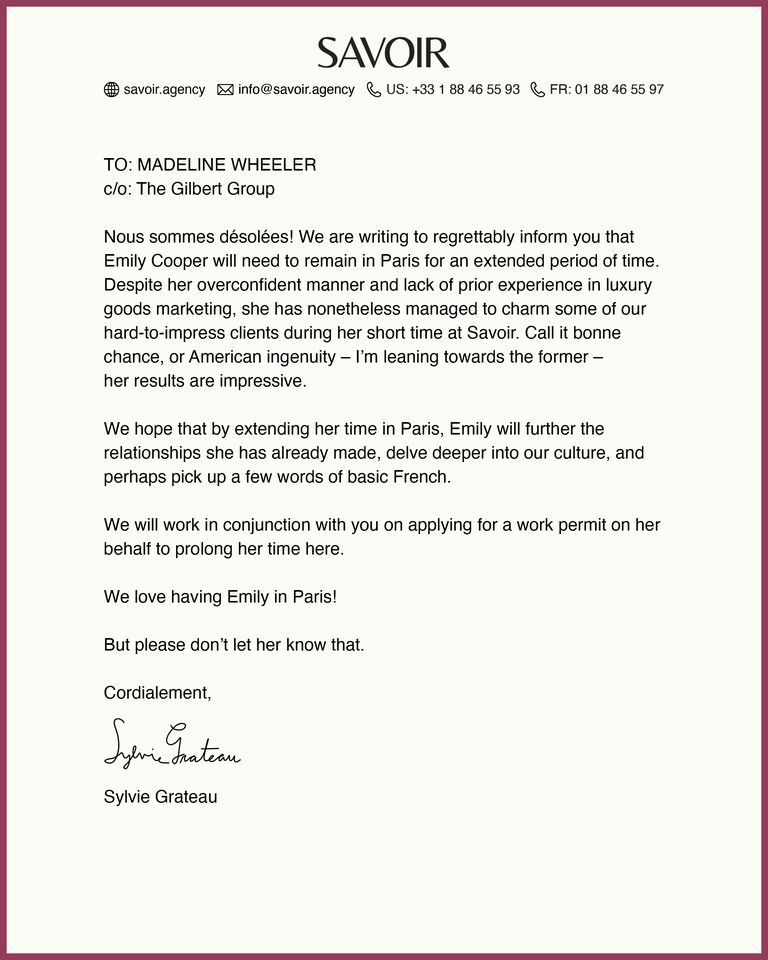 Netflix also shared a cheeky video on Twitter showing each of the main cast member's reaction to the announcement.
Emily in Paris will return for Season 2! pic.twitter.com/QDOzpzjliz

— Netflix (@netflix) November 11, 2020
Emily in Paris Season 2 — Production Status
The specifics of season two are still under wraps, particularly due to the pandemic causing delays in most film productions in the industry. French President Emmanuel Macron went into a second nationwide lockdown at the end of October which stayed in effect until December 15th. According to Glamour, Darren Star has expressed that he wants to be shooting in Paris by the spring of 2021 which is just around the corner.
Emily in Paris Season 2 — Cast
Though the cast has yet to be confirmed, we expect most of the main characters to reprise their roles. Considering the show has only been around for one season, the only character who may next return is Emily's ex-boyfriend so we'll assume the rest of the cast will be as follows:
Lily Collins as Emily Cooper
Philippine Leroy-Beaulieu
Ashley Park as Mindy Chen
Lucas Bravo as Gabriel
Samuel Arnold as Julien
Bruno Gouery as Luc
Camille Razat as Camille
Kate Walsh as Madeline Wheeler
William Abadie as Antoine Lambert
Arnaud Viard as Paul Brossard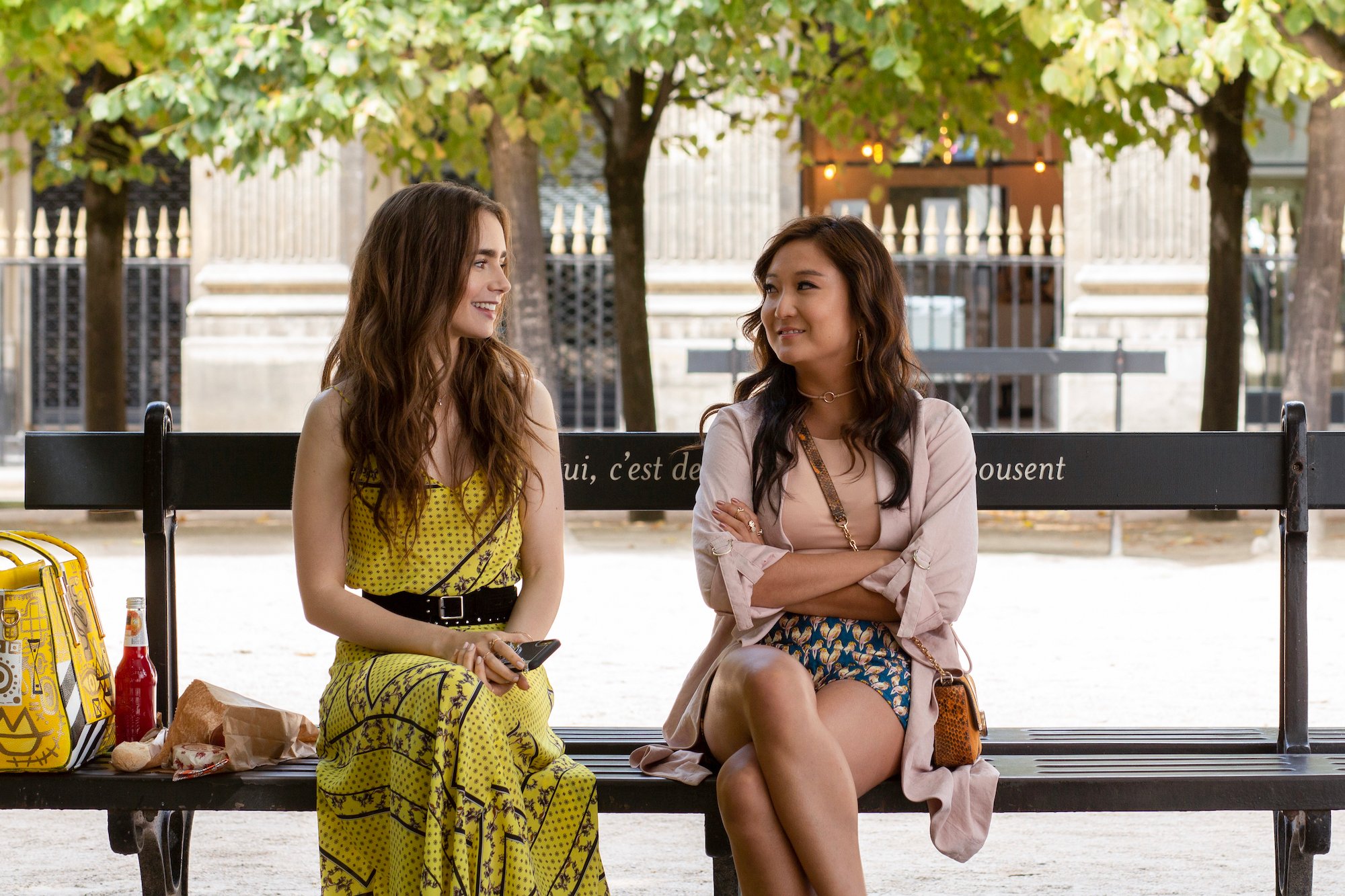 Emily in Paris Season 2 — Storyline
Before Netflix officially announced the renewal, creator Darren Star had already been thinking about what's ahead for Emily and friends.
In an interview with Glamour, Star has confirmed we'll be seeing more of Emily's work family in the next season, especially Sylvie. He'd like viewers to understand her more since she didn't reveal much of herself throughout the first season and still remains one of the more mysterious characters. Additionally, we also saw Mindy move in with Emily in the last episode of the first season and expect to see them living together in season two. If the writers can fit it into the storyline, the Emily in Paris creator would also love to explore scenes outside of Paris, specifically in Italy. Most importantly, with Gabriel and Camille's relationship on the rocks, we may finally get to see him and Emily take their relationship to the next level.
In an interview with E! News, Star also mentioned:
"I don't know about season two yet, but I think Emily has some surprising tough choices. The show's so much about the culture undermining her expectations of how things are and how things seem. And everything will not be as it seems. It's always about challenging her American worldview. We certainly have a lot of forks in the road and a lot of places to go."
Read the full Zoom interview on Glamour.
---
Stay tuned with Spring Tribune to get the latest updates.