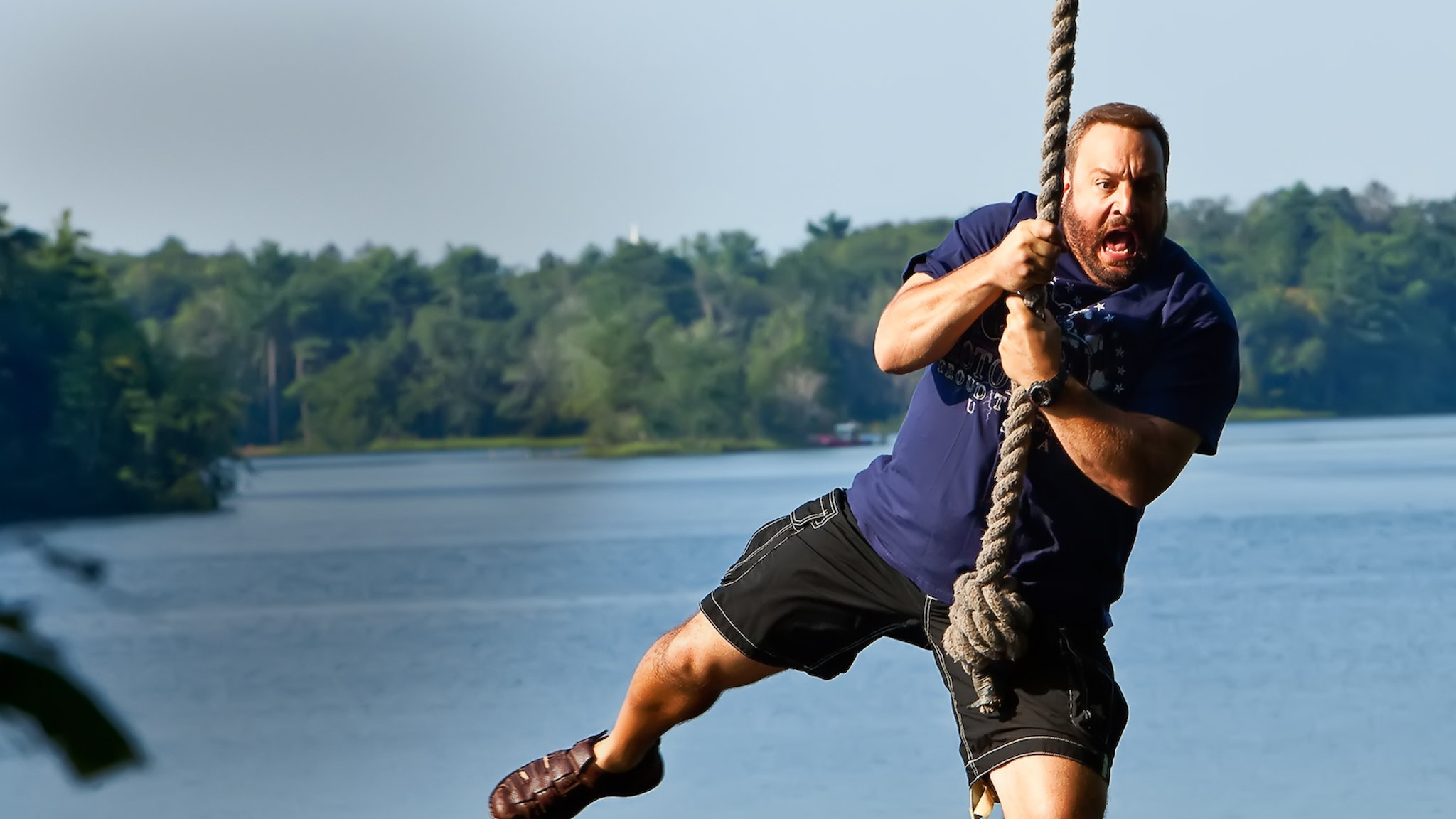 Grown Ups, the American comedy film from Adam Sandler's production company, Happy Madison Productions, was first released way back in August of 2010. A sequel, titled "Grown Ups 2," was released on July 12, 2013 following the first film's success.
Although Grown Ups received rather unfavorable reviews from critics, it was a box office hit. It grossed a whopping $271.4 million worldwide, making it Sandler's most successful and highest-grossing film to date. On Rotten Tomatoes, Grown Ups has an approval rating of 11% and an average rating of 3.5/10. The critical consensus reads, "Grown Ups' cast of comedy vets is amiable, but they're let down by flat direction and the scattershot, lowbrow humor of a stunted script."
The film chronicles the lives of five longtime friends who won the 1978 state high school basketball championship. They reunite in their hometown with their families thirty years later for a Fourth of July weekend after learning their basketball coach, Robert "Buzzer" Ferdinando, had passed away. Each of them is now an adult facing new challenges and addictions. Marcus lives alone and has a drinking problem. Rob, who has three children he seldom sees, is constantly falling in love, leading to multiple divorces. Eric is overweight and unemployed. Kurt is a stay-at-home dad, henpecked by his wife and mother-in-law. Lenny is a wealthy Hollywood agent married to a fashion designer with three spoiled children, and his two boys take their good fortune for granted.
Grown Ups 3 Release Date: Will There Be a Grown Ups 3?
Although Sandler has not officially denied a third sequel to Grown Ups, considering how much time has passed since the second sequel, we can assume there will not be a Grown Ups 3. Without an official announcement, there cannot be any predictions on the Grown Ups 3 release date.
Grown Ups 3: Where to Watch?
Grown Ups is currently streaming on Netflix, and the second sequel, Grown Ups 2, can be streamed on Hulu.
Grown Ups 3: Cast and Crew
Grown Ups 1 and Grown Ups 2 are directed by Dennis Dugan, written by Adam Sandler and Fred Wolf, and produced by Jack Giarraputo and Sandler. The films were distributed by Columbia Pictures. The star studded cast was made up of:
Adam Sandler as Lenny Feder
Kevin James played Eric Lamonsoff
Chris Rock as Kurt McKenzie
David Spade as Marcus Higgins
Rob Schneider as Rob Hilliard
Salma Hayek as Roxanne Chase-Feder
Maria Bello as Sally Lamonsoff
Maya Rudolph as Deanne McKenzie.
If a third movie of "Grown Ups" were to happen, all of the prior cast members would reprise their roles. Salma Hayek and Maria Bello have previously expressed interest in returning.
Stay in tune with Spring Tribune for more Entertainment news.