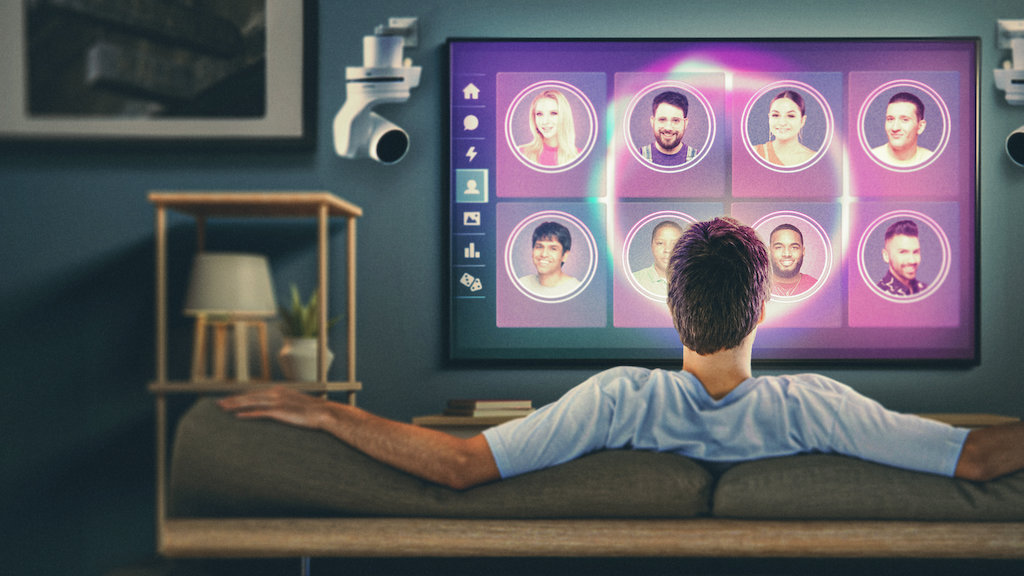 On March 23rd, Netflix announced the official release date and episode count for season 2 of their biggest unscripted competition series, The Circle.
Following its debut last year, the show received high praise from both critics and fans leading to its swift renewal. Season 1 of The Circle currently holds an 81% approval rating from critics and a 72% audience rating on Rotten Tomatoes with a consensus that reads, "Strangely earnest, The Circle at times struggles to find the drama, but those looking for a weirdly compelling social experiment may find themselves more invested than expected."
Here's what to expect with season 2 of The Circle.
The Circle Season 2: Synopsis
The Circle is an American reality competition series created by Tim Harcourt. Contestants are separated into their own apartments where they can only interact with other contestants via "The Circle," a computer program that transcribes their messages into text as if they were using an app. As a result, contestants are able to present a facade to the other contestants in the hopes of winning them over. Throughout the season, contestants are challenged to rate their fellow contestants, with the top vote-getters being the "Influencers" of the Circle, and are then given the ability to "block" one contestant from the circle, effectively removing them from the game.
Netflix's official synopsis of the new season reads:
Season 2 of The Circle returns bigger and better, with more twists, turns, and shade thrown in all 13 episodes! A cast of eight new contestants enter The Circle, where they flirt, befriend, piss off, and compete in challenges against each other on a unique social media platform to earn the ultimate cash prize as top influencer. With $100k on the line, will they be able to earn clout and figure out who is real and who is a catfish?
The Circle Season 2: Release Date & Schedule
Nearly a year after the series official renewal announcement, we finally have a release date for fans to look forward to. Netflix also noted they'll be experimenting with a new release format to give viewers more time to "dissect and dish on every step of the competition as it unfolds."
Season 2 of The Circle will follow a new four-week release schedule, with a fresh batch of episodes releasing every Wednesday. The series is scheduled to premiere on April 14th of 2021 when the first four out of thirteen episodes will be released.
The full release schedule is as follows:
April 14: Episodes 1-4
April 21: Episodes 5-8
April 28: Episodes 9-12
May 5: Finale
The new format appears to be part of Netflix's plan to increase viewer engagement for its reality shows. In any case, we're excited to meet the new contestants and see what unfolds in the upcoming season.
Stay in tune with Spring Tribune for more Entertainment news.