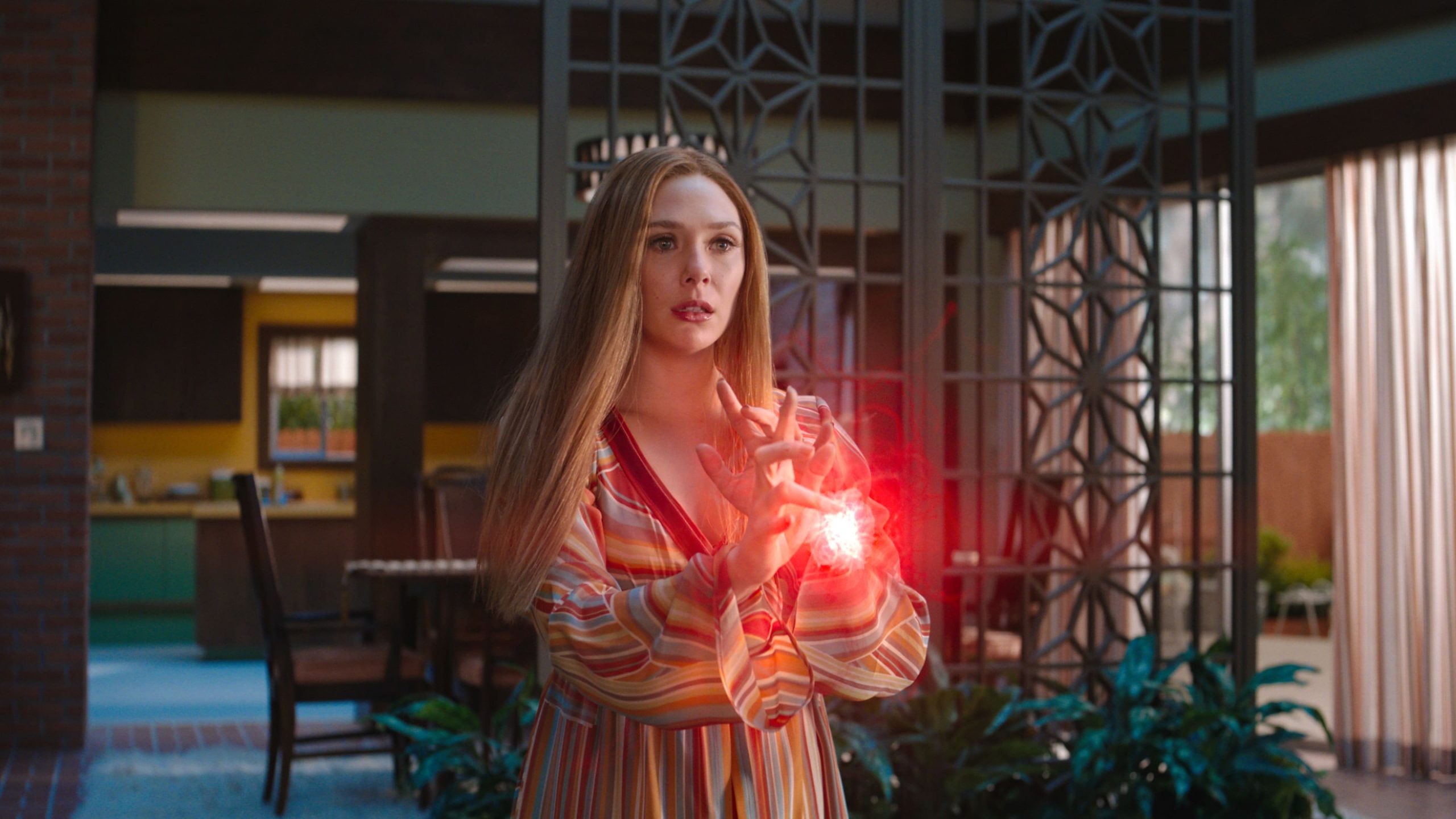 Wandavision, the first Marvel Cinematic Universe  television series created for Disney+, is reportedly not returning for Season 2. Fans are unlikely to be surprised by this announcement, since Elizabeth Olsen, who plays Wanda Maximoff, previously said in an interview in 2021 that WandaVision was always intended to be a limited series and would most likely not return for Season 2.
Critics praised the show for its recreation of past sitcom styles and for the performances of its actors, particularly those of Olsen, Bettany, and Hahn. However, the series' finale was highly criticized for prioritizing the set up of future MCU projects instead of resolving its own story. The series has earned a slew of awards, including 23 Primetime Emmy nominations and three wins with a 91% approval rating on Rotten Tomatoes and an average rating of 7.85/10, based on 408 reviews.
WandaVision Season 2: Renewal Status
In an interview with SFX Magazine discussing his hopes for Moon Knight's future in the MCU, director Mohamed Diab accidentally let it slip that WandaVision wouldn't go beyond its first season. He discussed how other shows in the Marvel Cinematic Universe haven't been successful when it comes to the longevity of their runs.
"It's like a crazy world… even with the successful shows, like WandaVision, they're not doing season two."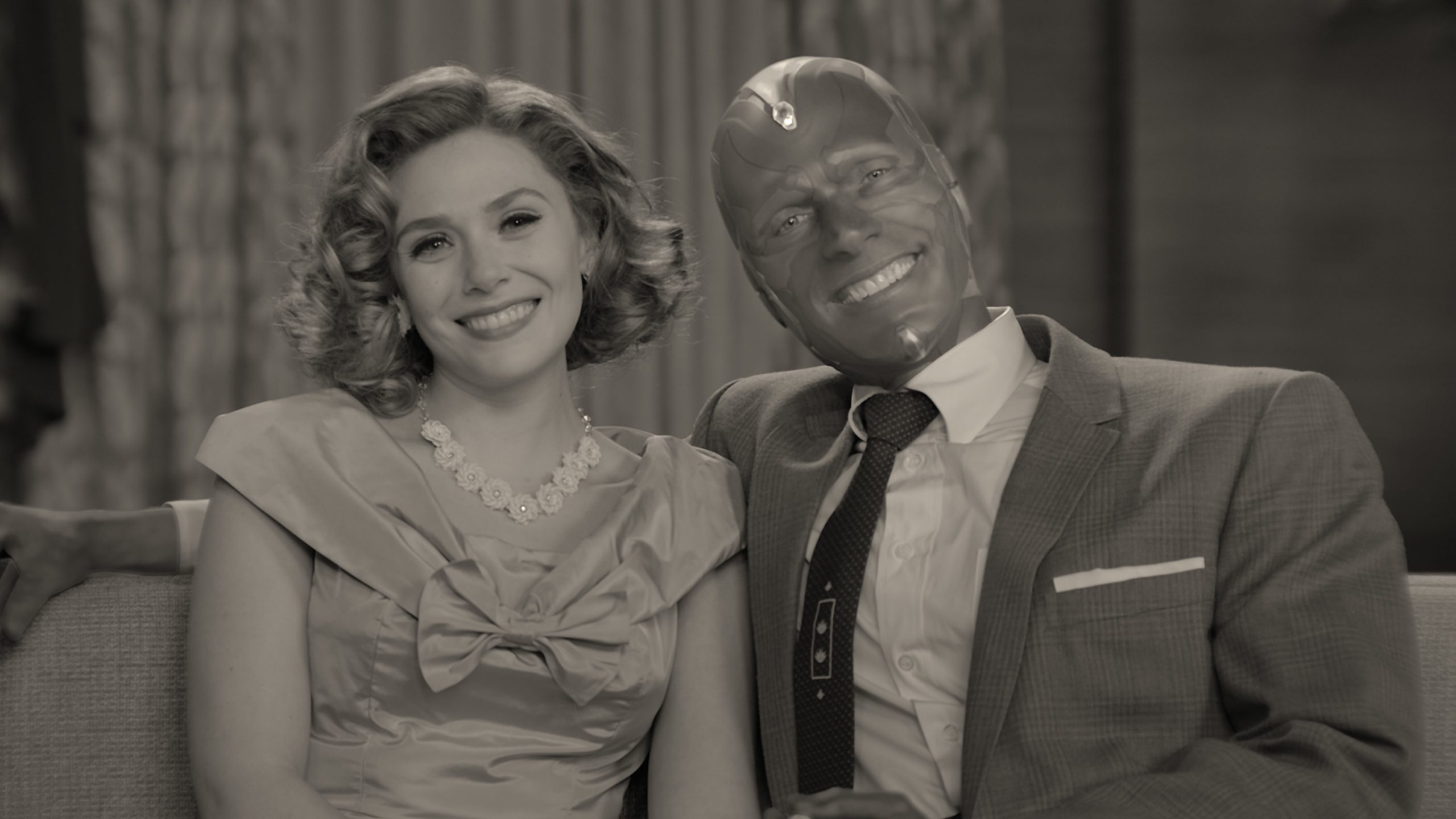 WandaVision Season 2: Release Date
The first and, now, only season of WandaVision premiered with its first two episodes on January 15, 2021 on Disney+. The series ran for a total of nine episodes, concluding on March 5. Season one of WandaVision is currently available for streaming exclusively on Disney+; however, season two, unfortunately, won't come to pass.
Marvel Studios' upcoming Doctor Strange in the Multiverse of Madness is said to be the next place the WandaVision storyline will continue which is scheduled for release on May 6th of 2022.
WandaVision Season 2: Storyline
Wanda Maximoff and Vision are enjoying an idyllic suburban life in Westview, New Jersey, three weeks after the events of Avengers: Endgame, attempting to disguise their real natures. The pair think that things aren't as they appear as their surroundings shift over decades and they encounter numerous television cliches.
In January of 2021, creator Jac Schaeffer pointed to Doctor Strange in the Multiverse of Madness as the continuation of the story set up in WandaVision. An official synopsis for Marvel's upcoming Doctor Strange 2 film reads: "After the events of Avengers: Endgame, Dr. Stephen Strange continues his research on the Time Stone. But an old friend turned enemy seeks to destroy every sorcerer on Earth, messing with Strange's plan and also causing him to unleash an unspeakable evil." The film is due for release on May 6th, with WandaVision directly setting up the storyline, in which Olsen reprises her role as Maximoff. Kevin Feige also teased that's the first place the story will continue, but there will be other places. Perhaps this is in reference to the upcoming spin-off series also in development, where Hahn will reprise her role as Agatha Harkness and Schaeffer will serve as writer and executive producer.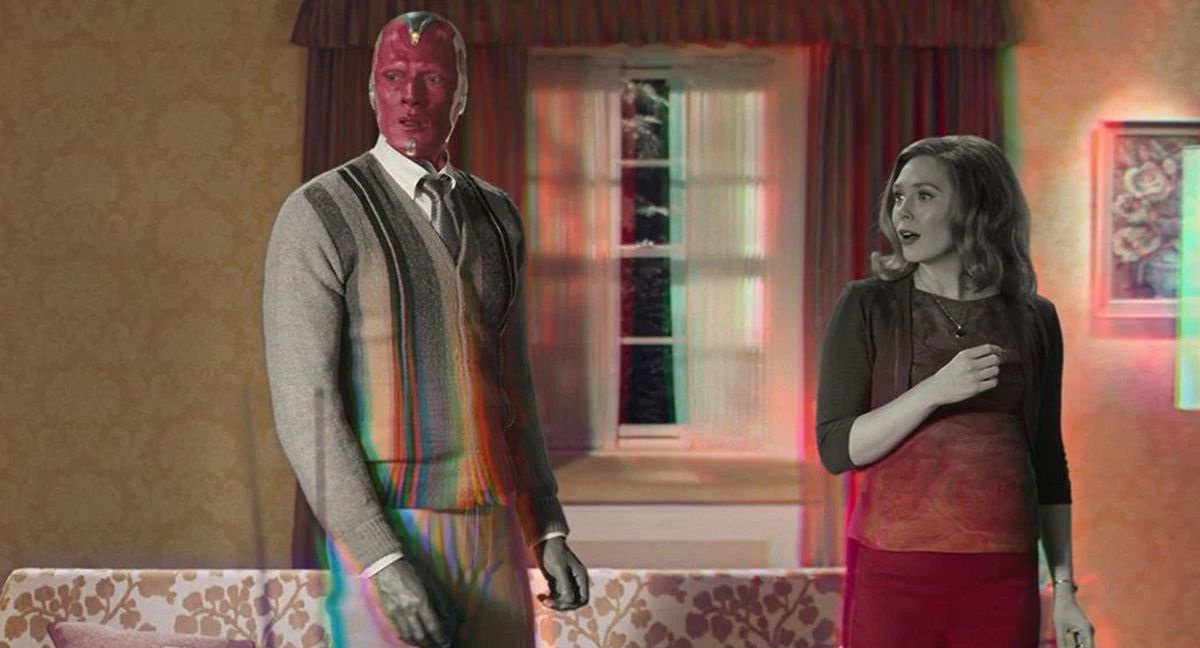 WandaVision Season 2: Cast
The main cast of WandaVision was comprised of:
Elizabeth Olsen as Wanda Maximoff / Scarlet Witch: An Avenger who can use chaos magic, telepathy, and telekinesis to manipulate reality.
Paul Bettany as Vision: A former Avenger who was slain in the film Avengers: Infinity War after being constructed utilizing the artificial intelligences J.A.R.V.I.S. and Ultron, as well as the Mind Stone (2018).
Debra Jo Rupp as Sharon Davis: The wife of Todd and a Westview resident who plays "Mrs. Hart".
Fred Melamed as Todd Davis: The husband of Sharon and a Westview resident who plays "Arthur Hart", Vision's boss.
Kathryn Hahn as Agatha Harkness: Maximoff's inquisitive neighbor, a witch who goes by the name "Agnes."
Teyonah Parris as Monica Rambeau: The daughter of Air Force pilot Maria Rambeau and a captain in S.W.O.R.D., who identifies herself as "Geraldine." In a male-dominated culture, she has toughness.
Randall Park as Jimmy Woo: Formerly the parole officer of Scott Lang / Ant-Man, an FBI agent working with S.W.O.R.D.
Kat Dennings as Darcy Lewis: A S.W.O.R.D. astrophysicist who formerly interned for Jane Foster and met Thor.
Evan Peters as Ralph Bohner: Under Agatha's control, a Westview resident poses as Maximoff's murdered twin brother Pietro, who was played by Aaron Taylor-Johnson in previous MCU films.
WandaVision Season 2: Trailer
As the WandaVision series has officially been cancelled, there will not be a season two trailer. Fortunately, a trailer for Marvel Studios' Doctor Strange in the Multiverse of Madness was recently released on April 6th which will directly reference the events of 2021's WandaVision.
Stay in tune with Spring Tribune for more Entertainment news.